From 3 to 6 May 2019, Israel and militant organizations in Gaza engaged in another round of hostilities. The findings of B'Tselem's investigation, published today, indicate that during this time Israel killed 13 Palestinian civilians, two of them minors. These deaths are the foreseeable outcome of Israel's unlawful, immoral policy of bombing homes in Gaza.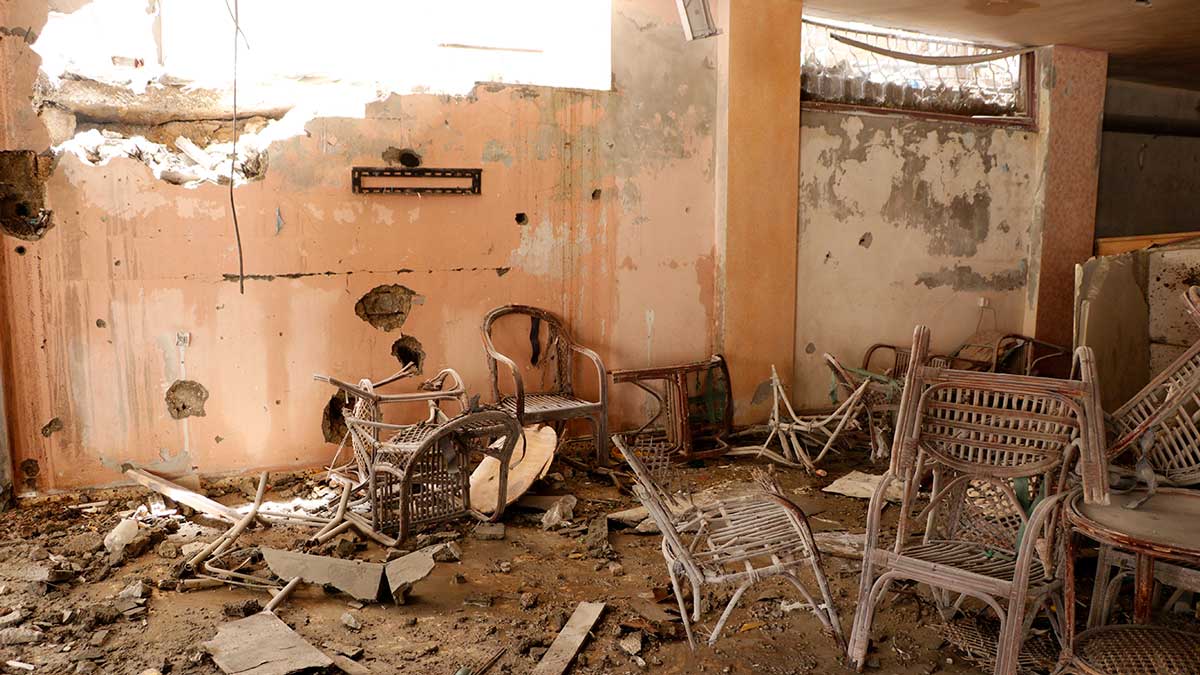 "Then it was quiet for about two minutes. I called out to my friends to see how they were. Musa answered and started reciting the Shahada out loud. When I heard him, I felt a bit better. Then I called out to Hani by his nickname: "Abu Wasim, Abu Wasim". He answered: "Habibi, Ahmad". That calmed me some more. I crawled in the direction Musa's voice had come from. When I got to him, I touched his head. I looked at him and saw he was very badly injured in the stomach and legs. I couldn't bear the sight and fainted."

- Rafah resident Ahmad Zo'rub, 19
From 3 to 6 May 2019, Israel and militant organizations in Gaza engaged in another round of hostilities. During this time, the military branches of Hamas and Islamic Jihad fired some 700 rockets at Israel, killing three Israelis and wounding 123. Another Israeli civilian was killed by an anti-tank missile fired by these groups. This rocket fire, aimed at the civilian population in Israel, is unlawful and immoral.
Israel launched airstrikes and shelling against more than 350 targets in Gaza, injuring 153 people and killing 25 – including 13 people who were not participating in the hostilities and were unaffiliated with the militant groups. Of the latter casualties, two were minors – a three-month-old baby and an 11-year-old boy – and three were women, one of them heavily pregnant.
As in previous military campaigns in Gaza, Israel targeted residential and office buildings. According to UN figures, 100 units – 33 of them residential – were destroyed; another 30 units – 19 of them residential – were heavily hit. In total, 52 residential units sustained major damage, leaving 52 families homeless: 327 people, 65 of them under the age of five. Another approximately 700 residential units were partially damaged.
In four of the strikes on buildings, people were killed inside or nearby. All 13 casualties who were not participating in the hostilities were killed in this fashion, as well as another Palestinian who was participating in the hostilities. B'Tselem's investigation also found that in none of the strikes, did Israel issue significant prior warning that would have allowed inhabitants to seek shelter and safeguard their possessions.
A separate investigation by Human Rights Watch yielded similar findings, also published today.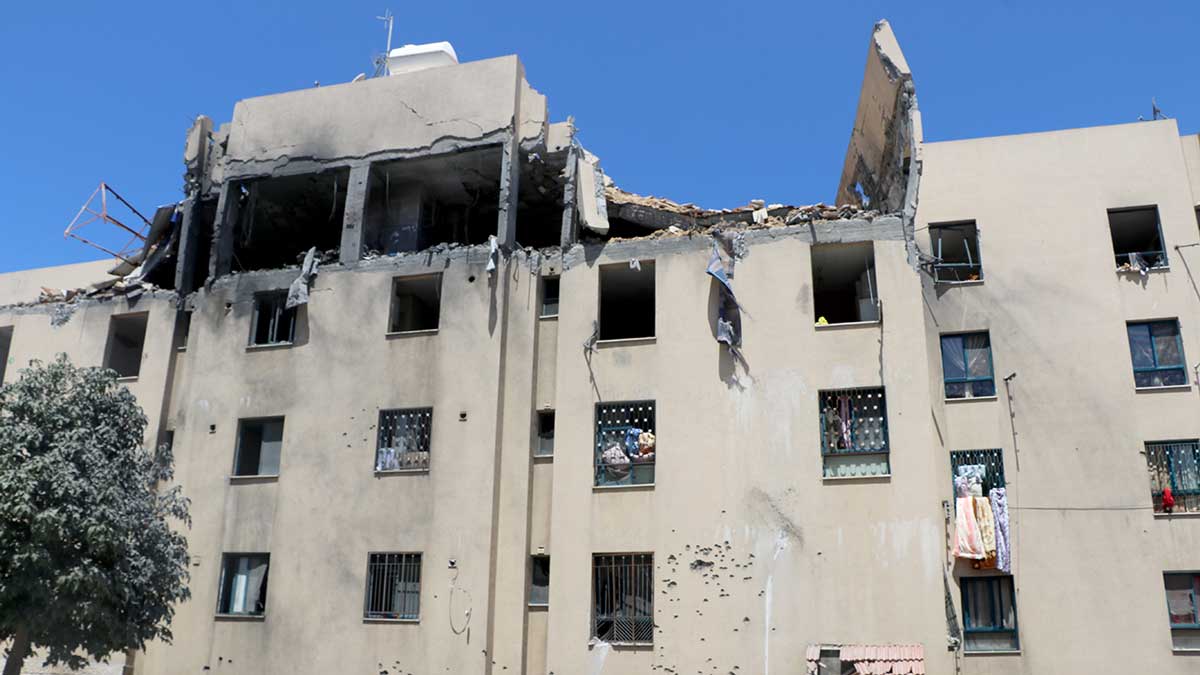 My two sisters and I lost our whole family – my father, my mother and my brother – with no warning and without a chance to say goodbye. The attack was so cruel that we didn't even find the bodies in one piece. When we buried our parents, my little brother's body was laid in the same grave as my mother. He was born after ten years of efforts and was their spoiled youngest son. We are all mortal and will all return to Allah. May God have mercy on my mother and father and little brother. I feel alone in the world, without my parents and without our house, which was destroyed. I hope I find the strength to deal with what happened to us.

- Muhammad Abu al-Jidyan, 26
Raining missiles and bombs down on densely-populated areas such as the Gaza Strip necessarily entails serious risk of harm to civilians. The danger is not hypothetical: Israel, which prides itself on advanced technology and sophisticated intelligence-gathering, has killed thousands of Gazans, hundreds of them children, in airstrikes on their homes in recent years. In Operation Protective Edge alone, waged in the summer of 2014, Israeli airstrikes killed at least 1,055 Palestinians who were not participating in the hostilities – almost half of the Palestinian casualties in the campaign – including 405 children and 229 women. Israel kept this policy up for several weeks, striking home after home, family after family, despite the foreseeable, horrifying consequences.
These attacks were not carried out on the whim of individual soldiers, pilots or commanders in the field. They are the result of a policy formulated by government officials and the senior military command, with the support of the MAG Corps, which issued legal opinions to back it. As a result, the military continued in the same vein in the recent escalation. Moreover, as these actions are framed within the military as simply following orders, no one has ever been held accountable for them.
Nevertheless, this policy has a black flag of illegality flying over it. Common sense and past experience have proven, time and again, that Israel cannot unleash military power in Gaza without unbearable, lethal consequences for civilians there – including the killing of women and children. As in countless other instances, Israel has tried to justify this grave violation of human rights – in the incidents described here, the killing and wounding of civilians – by arguing that the attacks conform to international humanitarian law (IHL). Yet this interpretation is unreasonable, unlawful, and based on a morally skewed worldview – which must be unequivocally rejected.