In recent years, the number of settlers moving into the heart of Palestinian neighborhoods in East Jerusalem – in the Old City, Silwan, Ras al-'Amud, a-Tur, Abu Dis and a-Sheikh Jarrah – has been on the rise, with the settler population there now in the hundreds. They had done so with the approval, backing, budgeting and assistance of all Israeli authorities.
The resulting settlement enclaves in the Palestinian neighborhoods of East Jerusalem have altered them and made unbearable the lives of the Palestinian residents: they suffer invasion of privacy, economic pressure, and daily harassment by settlers and their security guards, who are paid for by the authorities. This state affairs leads to violent clashes between the settlers and young Palestinians. The state and settler organizations, with their vast resources and power, force the Palestinian residents to conduct lengthy and expensive legal proceedings to contest the demands that they leave their homes: in Silwan, suits are underway to remove more than 80 families from their homes; in a-Sheikh Jarrah, 62 families; and dozens of other families in the Old City.
Israel does not consider the residents of East Jerusalem as individuals with equal rights, instead seeking to evict from their homes since they stand in the way of the state's objective of Judaize Jerusalem.
In most cases, various bodies representing the settlers seek to evict Palestinians from their homes by applying the Israeli law which enables Jews to claim ownership of property they or other Jews were in possession of prior to 1948. The state also enacted a law that bars Palestinians from taking such action with regard to property they owned before 1948. Any appeals made by Palestinians to Israeli courts of every instance that they be allowed to remain in their homes have failed, with representatives of the authorities and judges backing the policy and giving it their seal of approval. Israel does not consider the residents of East Jerusalem as individuals with equal rights, instead seeking to evict from their homes since they stand in the way of the state's objective of Judaize Jerusalem. Israel uses a variety of methods – all illegal – to achieve that end: it deliberately prevents Palestinians from building in the city – for housing or other purposes; issues demolition orders for homes built without a permit – for want of any other option; and demolishes dozens of homes every year. The Israeli authorities do not invest in infrastructure and services for the Palestinian neighborhoods, be it physical infrastructure, public institutions, education, culture or sanitation, and does not allow residents of Jerusalem who married residents from elsewhere in the West Bank or the Gaza Strip to live together in the city.
The implementation of this policy, aimed at cleansing parts of the city of Palestinians, is not new. Israel has been carrying it out for years, ever since it occupied the West Bank and annexed East Jerusalem and its satellite villages.
In recent weeks, there have been further developments in this process, harming ever more families in the city. Below are the testimonies of two Palestinians whose families were recently hit by this policy. The first is by a resident of the Old City whose family was expelled in February from its home, which was seized by settlers; the second, by a resident of a-Sheikh Jarrah whose family recently received an order to evacuate its home:
The Abu 'Asab family was removed from its home in the Old City in February 2019:
The family, currently with nine members, had lived in the house since 1952 until being recently evicted. In 2014, settlers instigated proceedings against the family attempting to evict it. The legal battle against the evacuation ended in October 2018, when Israel's High Court of Justice rejected the family's appeal. In January 2019, the family received an eviction order ordering them to leave on 6 February 2019. They later managed to get a stay from the court until 28 February 2019. However, on 17 February 2019, at around 8:00 o'clock in the morning, some twenty policemen from the Special Patrol Unit raided the house without prior warning and removed the family by force.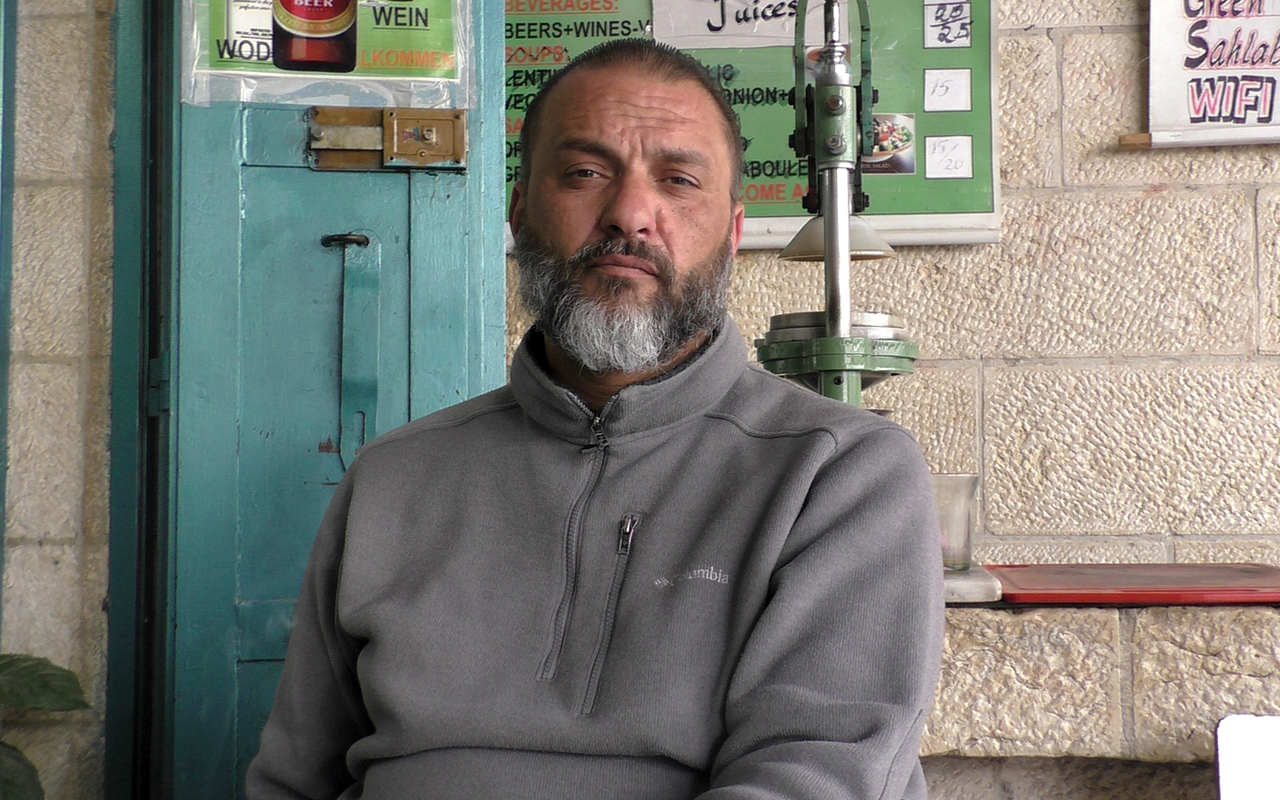 Hatem Abu 'Asab (45), a married father of six, related in a testimony he gave to B'Tselem field researcher 'Amer 'Aruri on 6 March 2019, how the family was driven from its home by force:
Three commanding officers told me to vacate the house of my own free will. I explained to them that we had nowhere else to go. Meanwhile, neighbors and relatives gathered near the house. At around 11 o'clock, several policemen attacked me, beat me, handcuffed me, and placed me under arrest. The police also arrested two of my sons, aged 12 and 16, and forcibly removed my wife and aunt from the house without allowing them to take clothes. They stayed near the house with our relatives and neighbors.

At the police station, I saw the policemen leading my two children into the room. At around 3:00 o'clock a commanding officer informed me that he would release my children on condition that I call my wife and ask that she and our relatives and friends who came on the scene, leave the vicinity of the house. We had no choice but to agree. The children were released after everyone evacuated the area.

I was released around 6:00 P.M., after being interrogated for allegedly assaulting a policeman. They issued me an open-ended restraining order from the area by my home. After 12 days, I was allowed to return home with my wife and children to get some of our belongings.

When we went inside, we found the house in a shocking state, everything was topsy turvy and strewn about, and some of the furniture was ruined. Two settlers were sitting on the broken furniture in the middle of the house. I could only take the clothes and the television. I didn't take the refrigerator or the washing machine, because I have nowhere to put them right now. We ¬– me, my wife, our children and my aunt – are all living in a single room, which includes a kitchen and a bathroom. The place belongs to a relative of mine.

I was overwhelmed with sadness when I went inside and saw two settlers sitting in my home. This is the home where I was born and raised, where I got married and had children. It is the home that holds memories of my grandparents, parents, brothers and sisters, my wife and children. We were at home for about two hours, with a police escort. We took only the most essential items and left.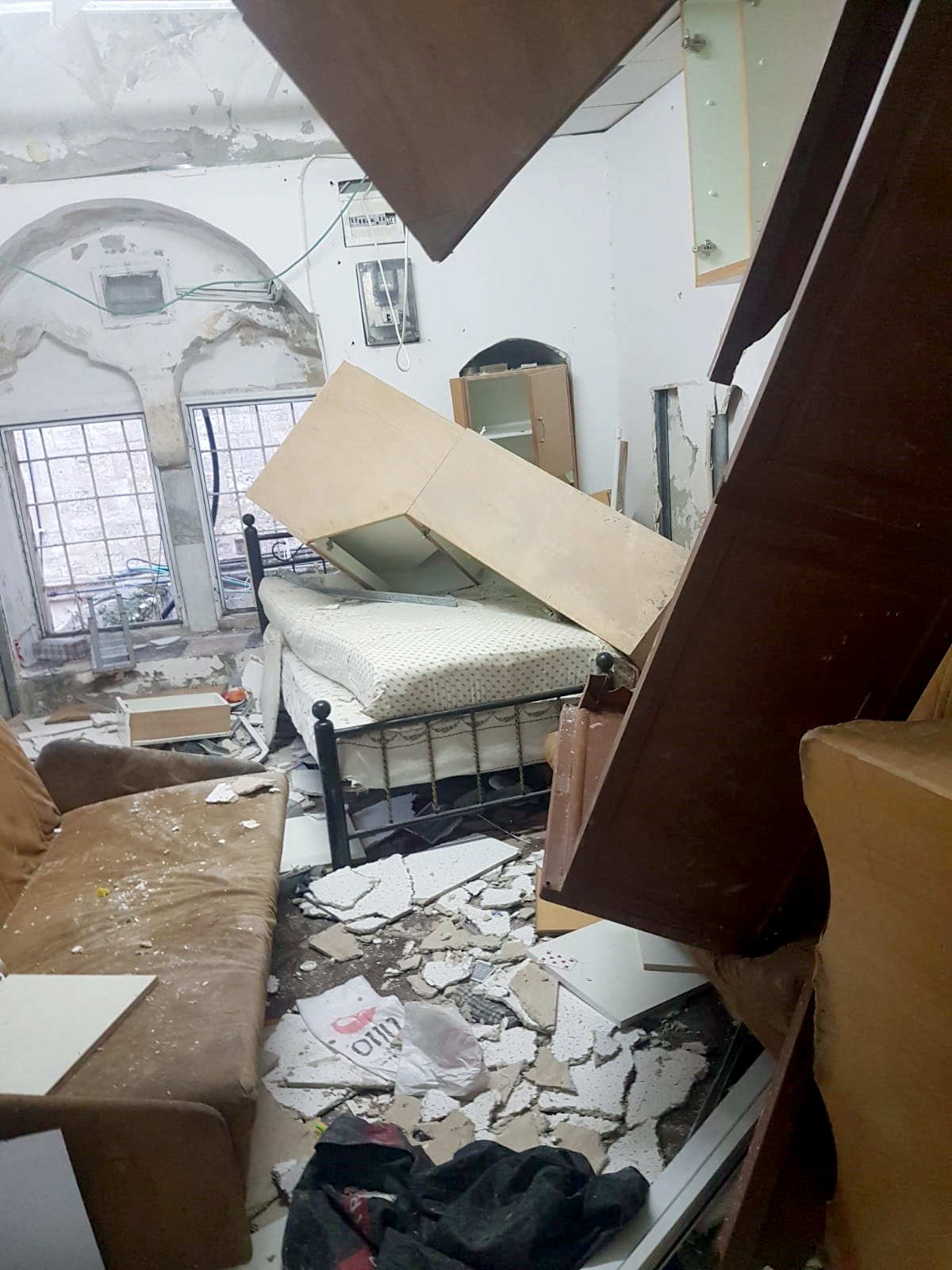 The a-Sabagh family received an eviction order to leave its house in a-Sheikh Jarrah on 11 March 2019:
The extended a-Sabagh family, which currently consists of 34 members, has been living in its home in a-Sheikh Jarrah since 1956. After a legal battle which began in 2010, the Execution Proceeding Office informed the family in January 2019 that it must vacate its home by 11 March 2019, and if they failed to do so, the family would be removed by force on the said date..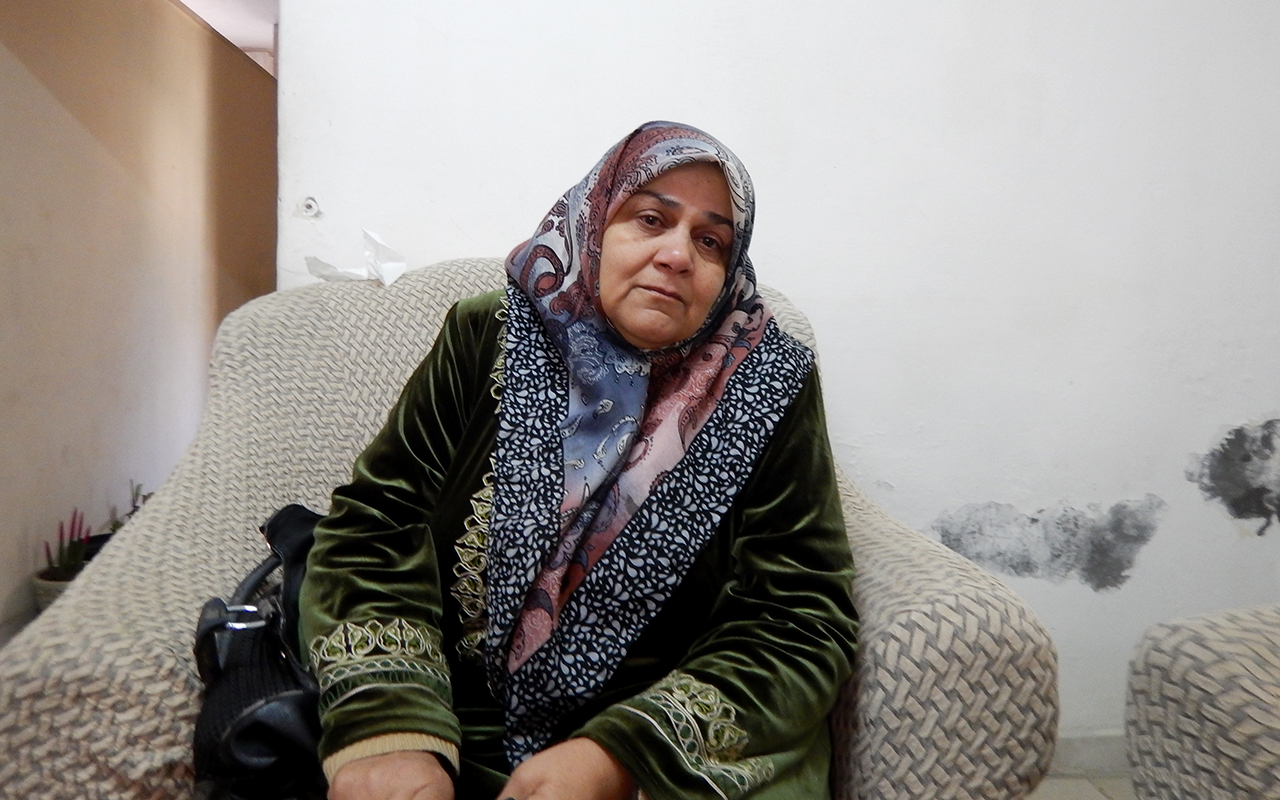 Khadijah a-Sabagh (55), a married mother of three, told B'Tselem field researcher 'Amer 'Aruri on 15 January 2019 that she has lived in that home since 1979 when she married Bassam a-Sabagh:
I live in an apartment with my husband and two of our children, Asmaa (15) and Mahmoud (20). My son Muhammad (30) and his wife Razan live on the second floor. I'm a refugee from Jaffa. In 1948 my family was displaced and part of it was uprooted to the al-Yarmouk refugee camp in Syria.

My husband's family is also originally a refugee family. But at the time, they gave up the refugee papers in return for a plot of land and a small house, the very place house where we're now living, in accordance with an agreement between the Jordanian government and UNRWA. However, the land and the house had not been registered in the Jordanian land registry before 1967, when there was the war and the Israeli occupation began. Since 2010, proceedings have been underway in court on this issue. The settlement associations claim ownership of the land on which our house was built.

Our family is poor and our house is practically falling apart. The municipality won't allow us to make repairs so we've had to keep living in it in this condition. As the saying goes, "We have accepted the injustice, but the injustice won't accept us." The entire extended family, including my sons and brothers-in-law, received an order from the execution office, that we must leave by 23 January 2019. Then, they gave us a two-week postponement and said that if we did not leave on our own, they would remove us by force. Since we received the eviction order, I've been in a flurry of anxiety, fear and worry. I cry day and night and cannot sleep.

I wouldn't exchange this house for the world, not even for a palace. I was 15 when I got married and moved here. It holds my memories of my children, my husband and the extended a-Sabagh family. I haven't seen my family who are in Syria since the war broke out there in 2011. Some of my relatives drowned when they tried to flee Syria by sea, and some managed to reach Germany. One family emigrated from Syria to Jordan. I have no one else or any place else in the world except for my family here in Jerusalem and this modest home. My children, my husband and I don't know what to do. We have nowhere else to live, and we don't have the money to rent an apartment. Even the cheapest apartment in Jerusalem costs 1,000 dollars a month. I have no idea how we'll manage.