On Sunday, 17 November 2019, at around 1:00 P.M., when the boys' school at the entrance to al-Jalazun Refugee Camp, north of Ramallah, was out for the day, several dozen Palestinian children and teens threw stones at about five Israeli soldiers who were standing east of the school, near the settlement of Beit El. The soldiers fired tear gas canisters and rubber-coated metal bullets at the boys and threw stun grenades at them. Another group of children and teens, including Rami Abu Nasrah, a 13-year-old seventh-grader, and Amir Zbeideh, an 11-year-old sixth-grader, were watching the clashes from a spot more than 100 meters away, near the school.
About 30 minutes later, the soldiers started advancing toward the refugee camp, and the children and teens, including the group that had been watching from the sidelines, fled into the camp. Abu Nasrah, Zbeideh and several other children hid behind two adjacent walls of a home, about 150 meters from the soldiers, who had taken up a position near the school. In the meantime, more soldiers arrived in a military jeep, with at least one armed person in civilian clothing. They started firing live rounds toward the fleeing children and teens, in addition to the "rubber" bullets and tear gas canisters.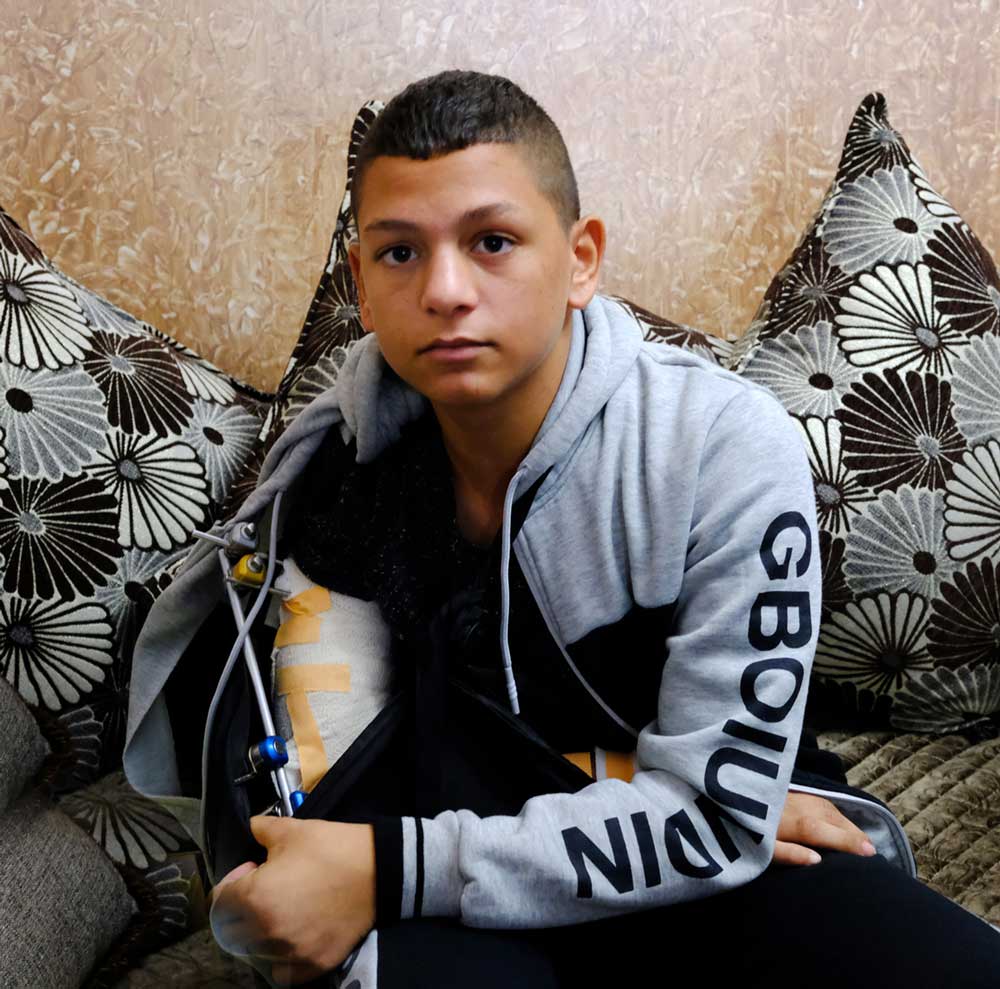 B'Tselem field researcher Iyad Hadad collected testimonies from the two children who were hurt in the incident, as well as from other witnesses. Rami Abu Nasrah related how he was injured in his arm:
After about half an hour of clashes, I saw the protesters running towards the camp. The soldiers got really close to the school, and I ran away with the kids who had been watching the clashes with me. My friend Amir Zbeideh, 11, was with me. We got about 150 meters away, to the area where Mahmoud Nakhleh was killed a year ago. We hid behind the wall of a building, along with three or four other kids I don't know. But the wall was too low and barely hid us.

The protesters went down toward the camp, and we were far away from them. The soldiers, some of whom were in civilian clothes, fired live rounds, "rubber" bullets and tear gas canisters. I heard two or three live shots, one after the other. I told the kids who were next to me, "Don't stick your head up so you don't get hurt". We all kept our heads down. After the shooting stopped, Amir and I decided to run into the camp. I went first but as soon as I started running, I heard live fire and maybe "rubber" bullets, too.

My right arm started bleeding a lot and I realized I'd been hit. My arm was limp and felt broken. I ran towards the road and shouted: "I've been hit, I've been hit." A kid I didn't recognize propped me up and we both ran together. He yelled: "Ambulance, ambulance". I wasn't paying attention to what was happening to Amir.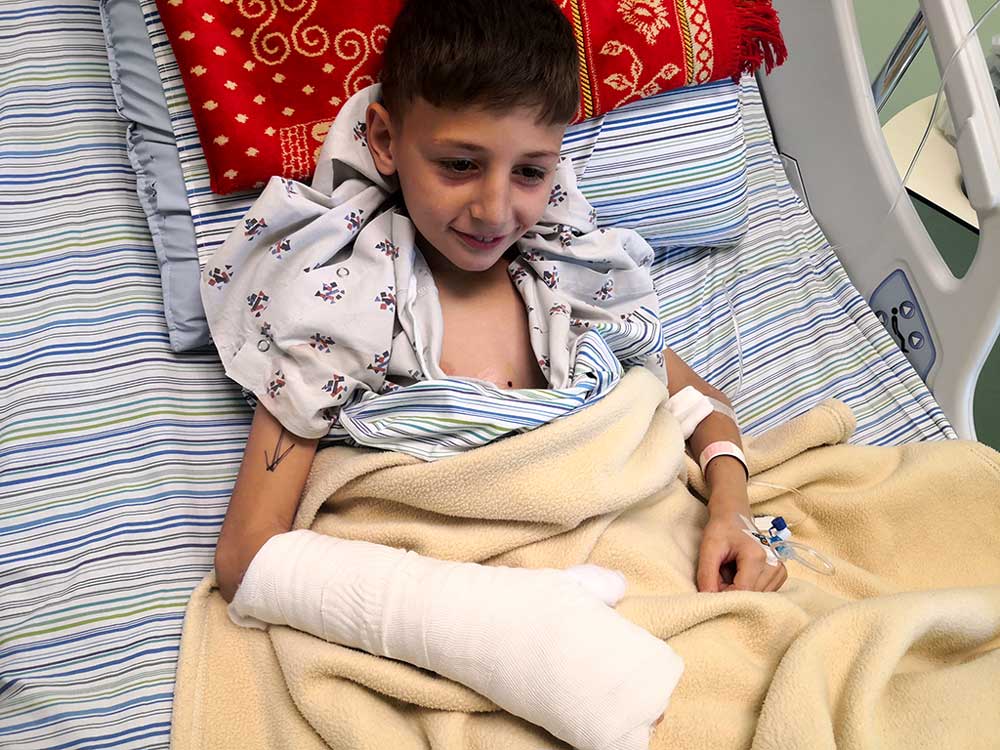 Amir Zbeideh also told B'Tselem's field researcher what happened:
At 1:30 P.M., I heard a few shots. I couldn't see who was shooting. When it stopped, we stuck our heads up because we wanted to see if we could run towards the camp. We were scared to stay where we were. Rami ran before me and disappeared. I hesitated for a few seconds and wasn't sure whether to follow him, but then I started running. As soon as I got up, I felt something hit my stomach. I put my hand where I was hurt, and then another bullet hit my right index finger and almost cut it right off. The bullet penetrated my hand, and a piece of shrapnel hit my chest. Later, I found out it got under my skin. I was really scared and started shouting: "I've been hurt. I've been hurt", and I ran quickly toward the camp.

Some kids who were there helped me get to the road, where there was a private car they'd already put Rami in. I was put in the car, and we went to al-Istishari Hospital. The driver drove through the camp because he was afraid the army would block the road and arrest us.

Islam Ibrahim, 25, works as a traveling clothes' salesman. Twice a week, he and his business partner park their vans about twenty meters north of the boys' school. He was there on the day of the incident.
In a testimony he gave B'Tselem's field researcher, Ibrahim said:
During the clashes, we hid in the Ford, which was standing behind the other car, the Mercedes. Thank God we weren't in the Mercedes, because a bullet hit its windshield. A minute later, another bullet hit the side window of the car we were in. Thank God we weren't hurt. The bullet entered through the left window and went out the other side. We were sitting on the right side of the car, and the side door was open. We were scared and we didn't know where to run, so we didn't move. We don't know the area and we were afraid the soldiers would suspect us and kill us. The soldiers, who were a few meters away from us, fired directly at the kids who were running to the camp. The shooting lasted for what felt like several minutes, and then they retreated. I later found out that two kids had been hit . We gathered our merchandise quickly, thanked God we were alive and unharmed, and took off quickly. We decided not to go back there, even though it's our livelihood. We switched to a safer spot far away from there, in the direction of Dura al-Qare'. As far as the damage goes, some glass shards from the window got into clothes we sell. We didn't replace the broken window in the Mercedes because it costs too much. Reparing the Ford cost us 1,000 NIS.
At the hospital, Rami Abu Nasrah was diagnosed with an open fracture in the arm and underwent surgery to stabilize the bone. Amir Zbeideh also had surgery to reattach his right index finger and remove shrapnel from his chest. Both were released from hospital four days later, on 20 November 2019.
Rami Abu Nasrah related:
I don't know if I'll be able to go back to school regularly, especially because I write with my right hand. It's too early to know the damage, but I was told that even if there aren't any complications, my arm will be deformed and I'll be handicapped. There's no way of knowing how it will affect me in the future.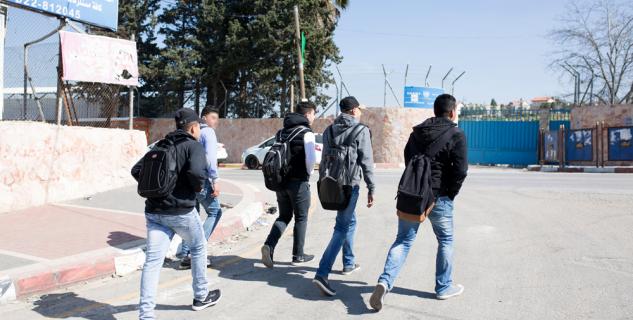 The IDF spokesperson reportedly said soldiers had "used crowd-dispersal methods including the firing of rubber bullets and shooting into the air. In the report received by IDF officials, it was claimed that two youths were wounded by rubber bullets". The military has denied live fire was used in similar cases in the past, but once again, the findings of B'Tselem's investigation contradict these claims: Soldiers and at least one armed individual in civilian clothes fired live rounds at children and teens, some of whom had thrown stones at the soldiers earlier, injuring two – Rami Abu Nasrah and Amir Zbeideh, from a distance of about 150 meters.
Using live fire in such circumstances – against young children who clearly posed no threat to the lives or bodily integrity of the soldiers, from a distance – is illegal and immoral. It is yet another example of the military's trigger-happy policy, backed and bolstered by the military law enforcement system, which is making sure, again, that no one gets prosecuted for the illegal act.