For years, Israel has been implementing a policy aimed against Palestinian communities throughout the West Bank, designed to make the residents leave their homes and displace the communities. The policy is implemented tactically, so as to avoid blatant images of soldiers forcing Palestinians onto trucks. Instead, Israel invests efforts in making the lives of these residents unbearable, in order to get them to leave their homes as though of their own free will. The policy is not applied uniformly to all the communities, and ranges from harassment and preventing development to an explicit intention to expel entire communities. In any case, Israel's goal is to minimize Palestinian presence in order to use the territory for its own uses, including expanding settlements.
One of these communities is known as the Khan al-Ahmar School community. The community is located about two kilometers south of the settlement of Kfar Adumim. According to updated figures, it is home to 32 families, totaling 173 persons, including 92 children and teenagers. It also has a mosque and a school. The school, which was built in 2009, serves more than 150 children between the ages of six and fifteen, about half of whom come from nearby communities. For years Israel has been endeavoring to displace this community for a variety of reasons, including the expansion of nearby settlements, de facto annexation of the area – without its Palestinian residents – and bisecting the West Bank, cutting it in two. To that end, Israeli authorities have made the lives of the residents intolerable, hoping to make them leave their homes, ostensibly of their own volition: the authorities refuse to hook them up to running water, electricity or a sewage system, refuse to pave roads for them, prevent construction of homes or structures for public use in the community, and have restricted their pastureland. This policy forces the residents to live in unbearable conditions, suffering a severe dearth of services in health, education and welfare.
Read more
Save Khan al-Ahmar!
Israel's preparations for forcible transfer of Khan al-Ahmar still underway
---
Go to the Say No to Forcible Transfer campaign page, and sign up to show your support. 
---
More Updates
15 August 2018
The expulsion of Khan al-Ahmar: August 2018 update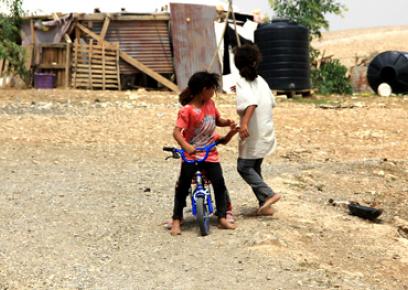 On 1 Aug. 2018, the court ordered the state to detail its proposed alternative for the community. On 7 Aug., the state responded in bad faith, suggesting a site to be prepared sometime in the future that does not meet the residents' needs, lies close to a sewage treatment plant and requires expropriation of Palestinian land. It also demanded that the residents first move to the site near the Abu Dis garbage dump, cynically tying the alternative to their persuading 3 other communities to move, too. The immediate threat to Khan al-Ahmar must be stopped now. Its fulfillment will heighten the danger facing ~200 other Palestinian communities in the West Bank. Read more

31 July 2018
EU's moment of truth in Khan al-Ahmar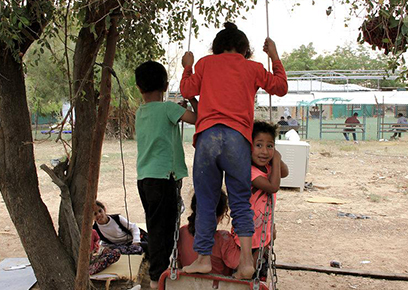 Sometimes, the last day in court isn't. The 24 May decision by Israeli High Court justices Sohlberg, Baron and Willner was supposed to be just that for Khan al-Ahmar, a Palestinian community a few kilometres east of Jerusalem. Their last day in court, to be followed by the imminent demolition of the entire community by Israeli authorities. s unanimous and unequivocal as it was in its delivery, that day's decision was no more than an attempt to provide a guise of formal legality for deeply immoral - and fundamentally illegal - state actions. Read more
04 July 2018
Who's the real criminal here?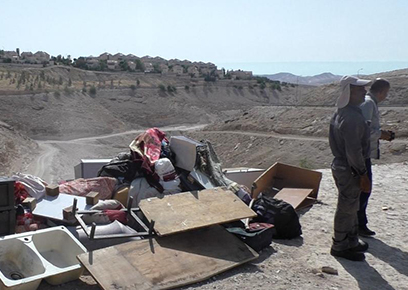 This morning, 4 July 2018, several Israeli Civil Administration officials came with a police escort and heavy construction vehicles to Route 1, to a spot by the Palestinian community of Khan al-Ahmar. They dismantled a portion of the guardrail that separates the community's homes from the road and began paving an access road to the community, in order to ease access to the site in preparation for transferring the community. The police arrested several people who were staging a non-violent protest and blocking a bulldozer from getting through. Also arrested was B'Tselem Field Research Director Kareem Jubran who was filming events as they unfolded. Read more

01 July 2018
Preparations for committing a war crime: Israeli police and Civil Administration arrived this morning at the Palestinian community of Khan al-Ahmar which Israel plans to forcibely transfer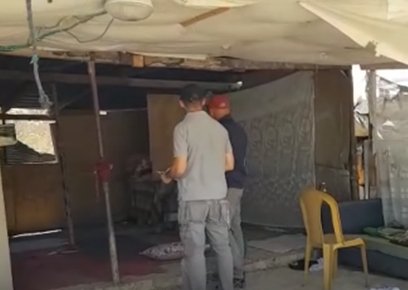 This morning (Sunday, 1 July 2018), Israeli police and Civil Administration personnel arrived at Khan al-Ahmar, the Palestinian community Israel announced it plans to transfer. The troops walked through Khan al-Ahmar, among the residents' homes, in what appeared to be preparations for the planned demolition of the community. Residents reported that a police officer told them they would be forcibly removed and that they would be better off if they left "voluntarily." The police officer declined to name the date of the transfer. Read more
11 June 2018
Over 300 public figures from around the world: Forcible transfer of Khan al-Ahmar community a war crime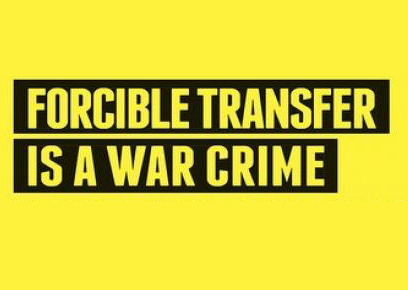 Over 300 elected officials, legal scholars, academics, artists, faith leaders, and activists from around the world and Israel published an open letter voicing opposition to Israel's plans to forcibly transfer thousands of Palestinians living in farming-shepherding communities in the West Bank. The letter focuses on Khan al-Ahmar in particular, a community under imminent threat of demolition and forcible transfer. Read more

27 May 2018
Three Israeli Supreme Court justices greenlight state to commit war crime
On Thursday, 24 May 2018, three Israeli Supreme Court justices – Noam Sohlberg, Anat Baron and Yael Willner – ruled that the state may demolish the homes of the community of Khan al-Ahmar, transfer the residents from their homes and relocate them. This ruling removes the last stumbling block in Israel's way in the matter, lifting the impediment which had thus far served to defer the transfer of the community, a war crime under international law. While it is a policy shaped by the government, the justices – here as well as in other cases – pitched in and paved the road to the commission of a war crime. Personal liability for the commission of this crime will fall not only on policy-makers. Those who paved the juridical route enabling the crime are equally liable. Read more
---
Khan al-Ahmar: The last days of a Palestinian community?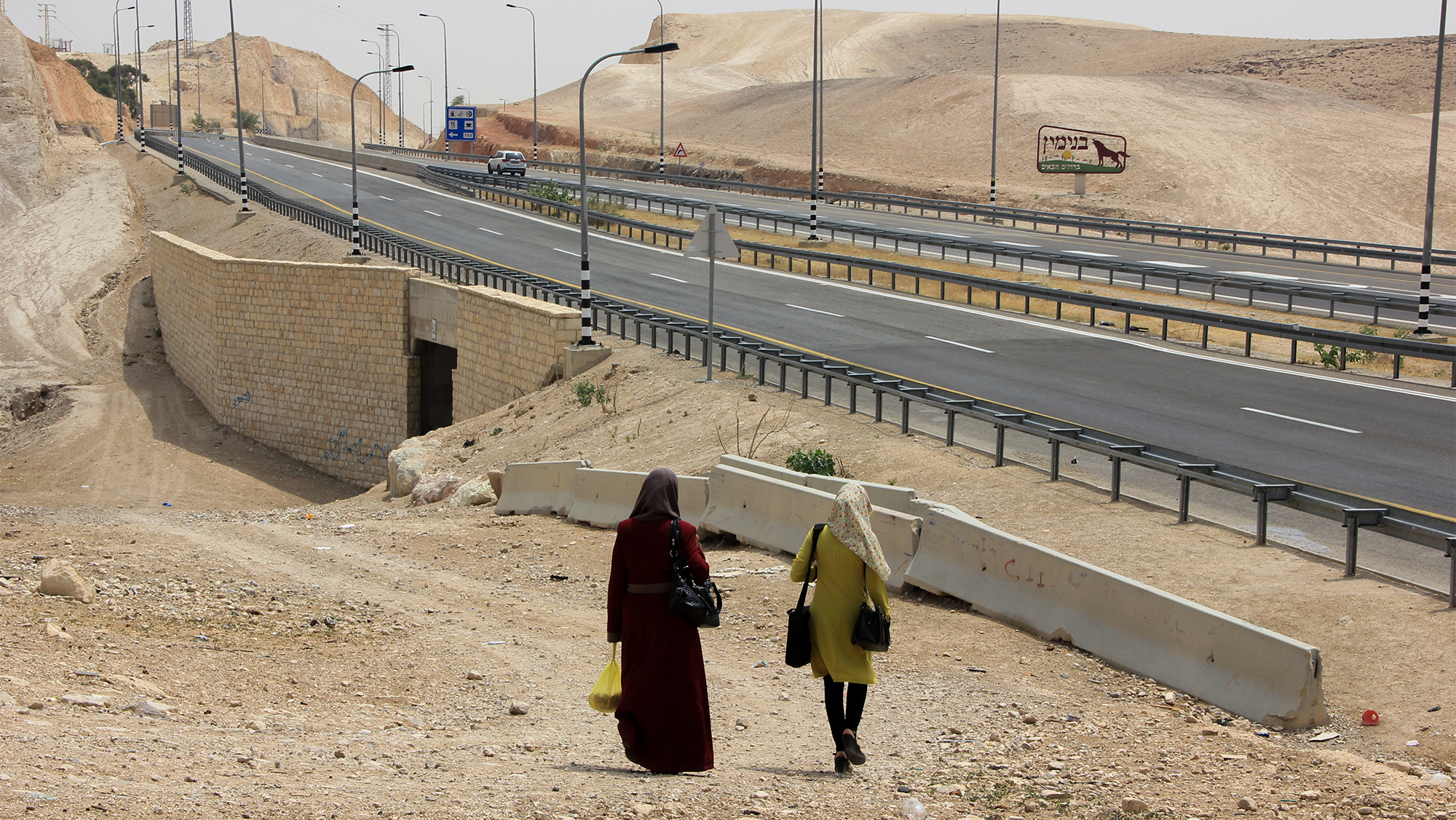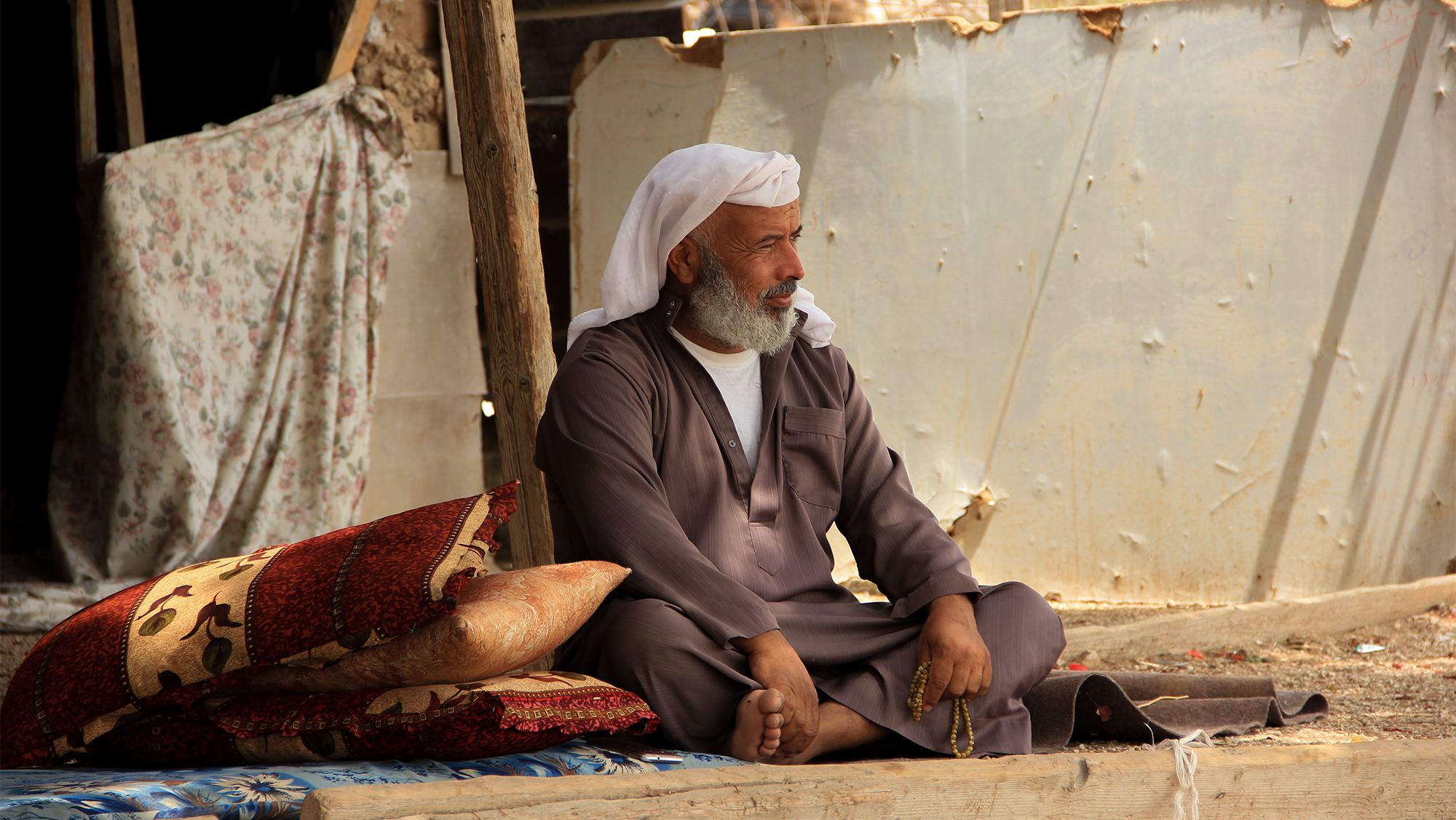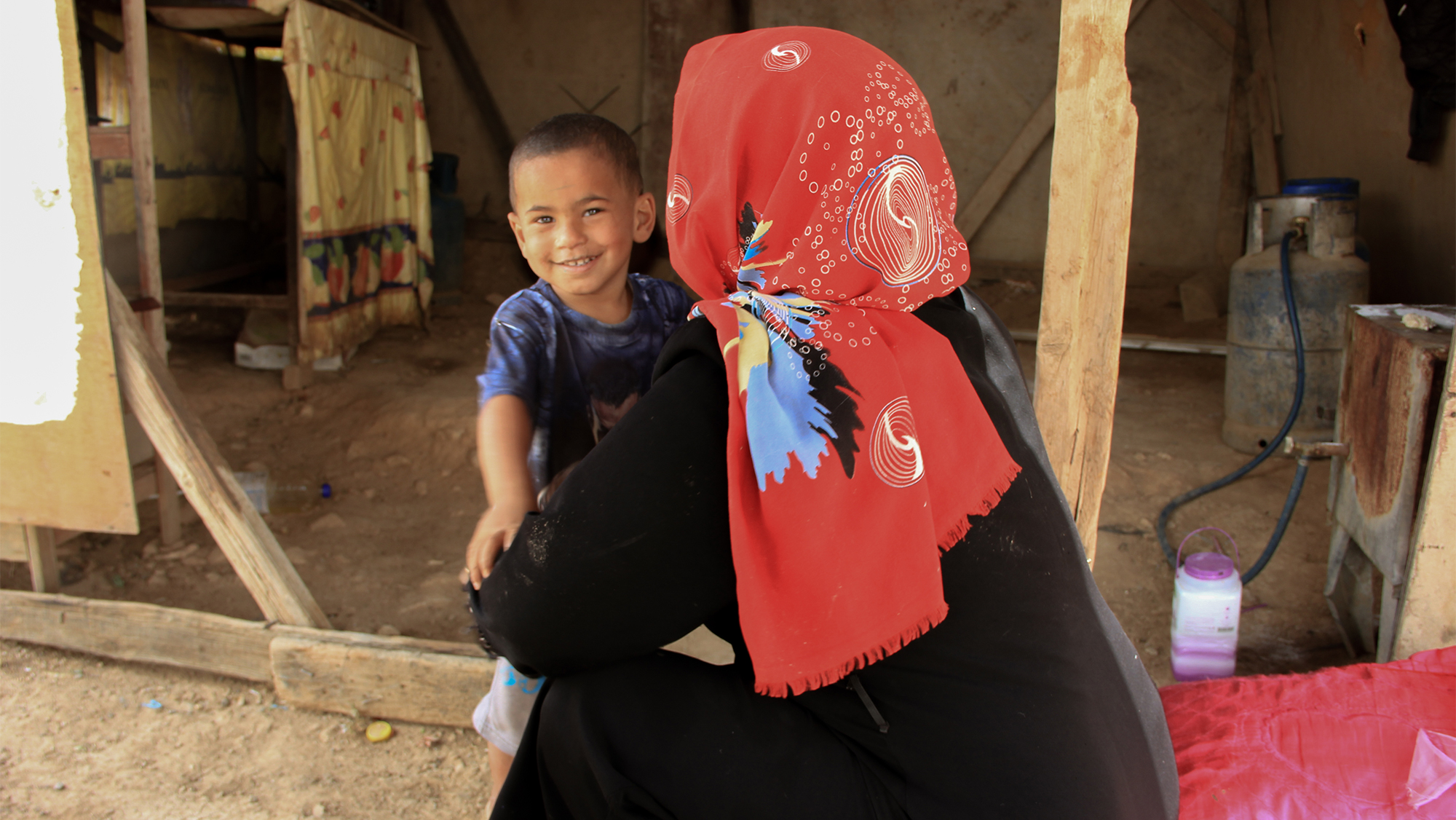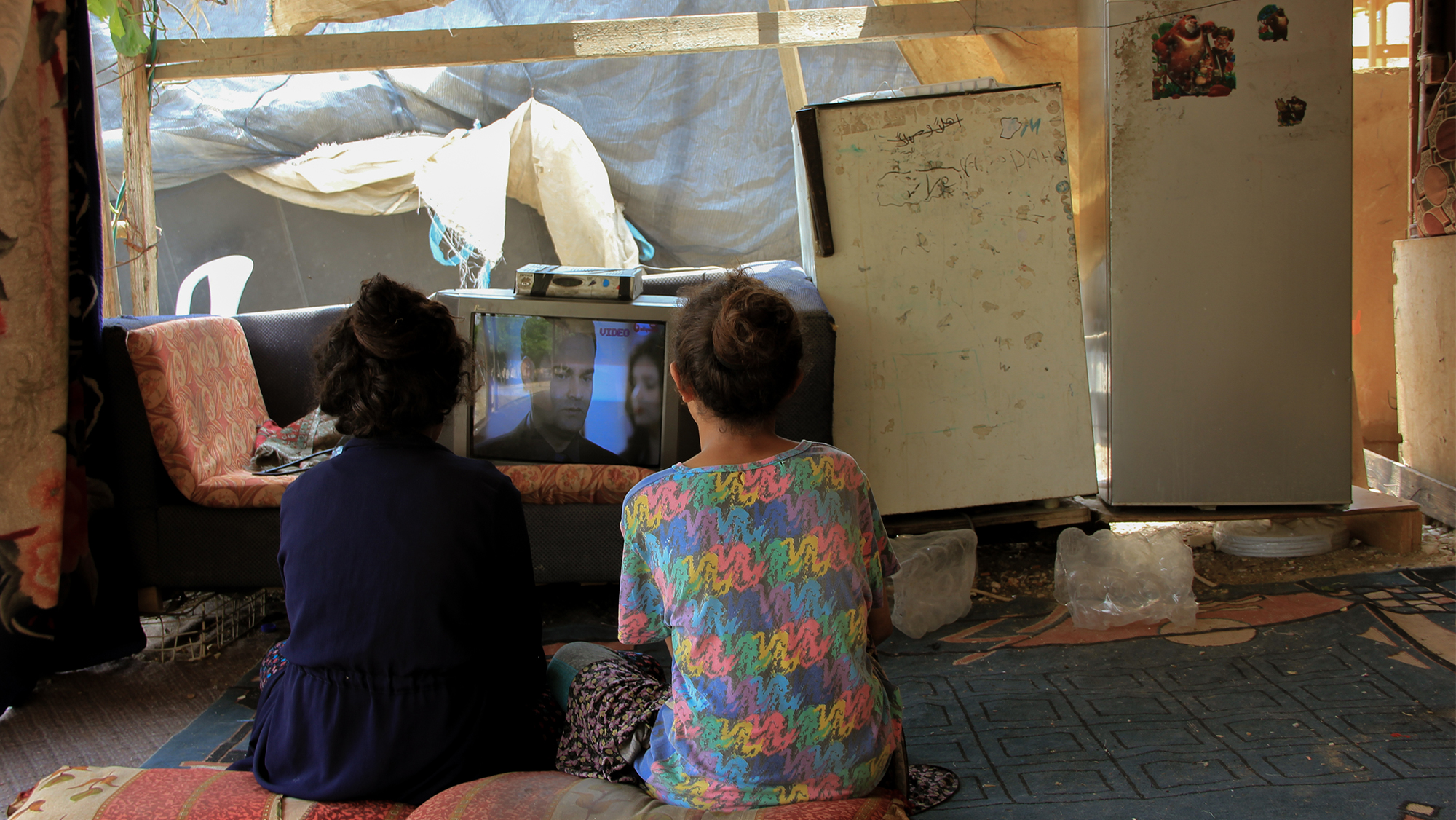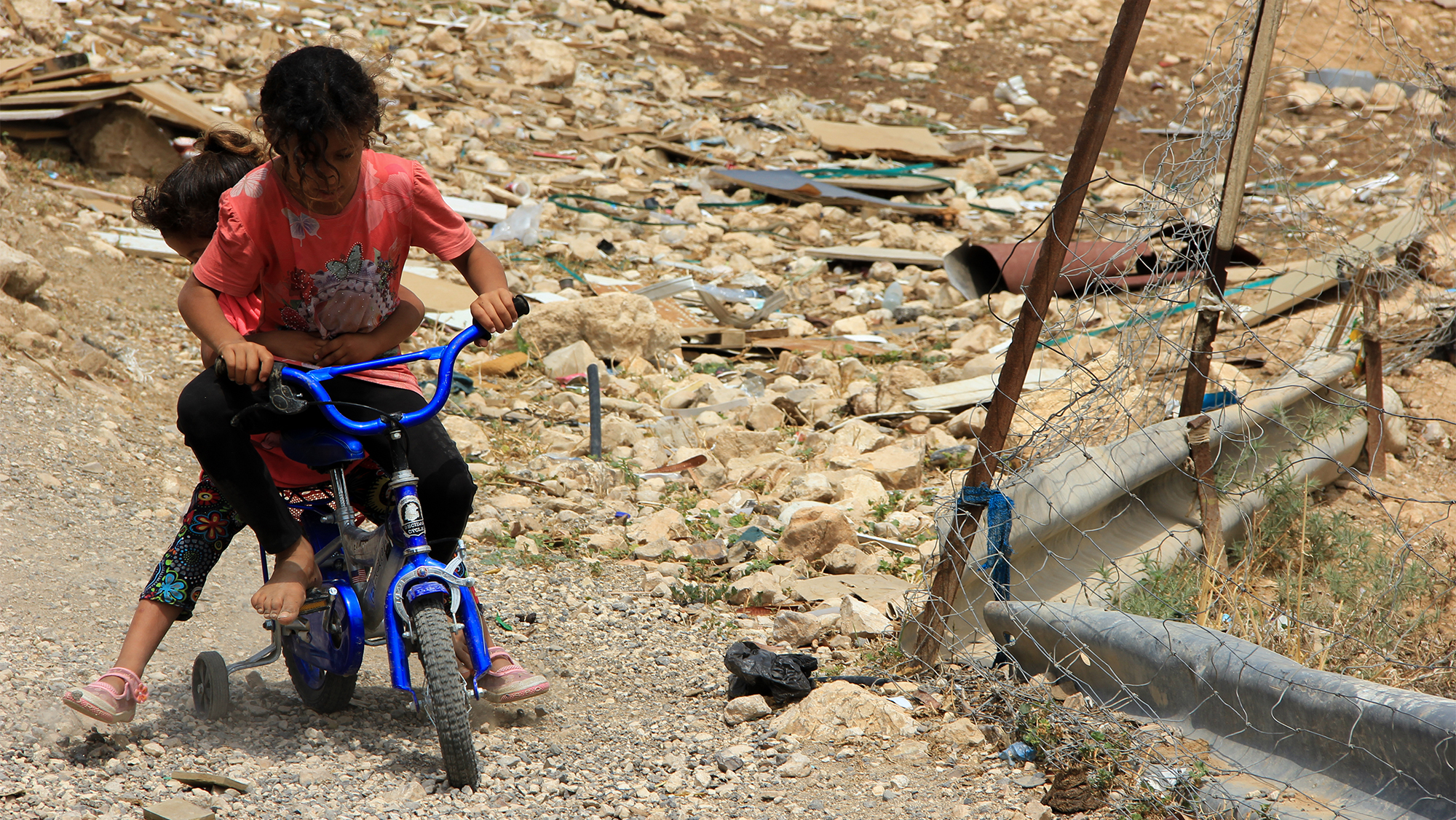 For more photos, see B'Tselem's Photo Blog.
---
More Videos
26 March 2018
Say NO To Forcible Transfer
We're not talking about something hypothetical. It's something that's happening right now, every day: Israel is trying to displace thousands of Palestinians who live in about 200 farming-shepherding communities throughout Area C of the West Bank. Dozens of these communities face imminent expulsion, and others are subject to various forms of abuse, violence and dispossession. Watch video
19 February 2017
Stop-work orders served in Khan al-Ahmar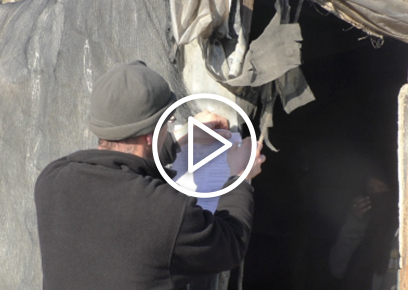 On 19 February 2017, large numbers of Civil Administration personnel and police arrived at the Khan al-Ahmar community, which is located near the settlement of Maale Adumim. They served 39 stop-work orders (a preamble step preceding demolition orders) , which apply to all of the community's buildings, including its school. The school was built in 2009 and also serves children from other nearby communities. Khan al-Ahmar is situated in an area Israel earmarked for the future expansion of Maale Adumim. In 2016, Israeli authorities demolished 12 dwellings in the community, rendering 60 people homeless, including 35 minors. Watch video
19 April 2015
Civil Administration confiscates 12 solar panels from the Khan al-Ahmar community close to Ma'ale Adumim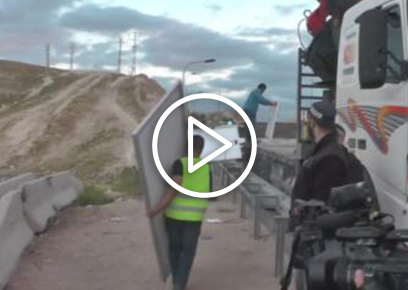 On Wednesday, 1 April 2015, Civil Administration officials accompanied by Border Police forces came to the community of Khan al-Ahmar, adjacent to the settlement of Kfar Adumim. The Civil Administration officials dismantled and confiscated 12 solar panels that provided the sole source of electricity for the residents' homes. Watch video
12 January 2012
Bedouin community near settlement faces expulsion
Israel's Civil Administration is planning to relocate some 27,000 Bedouins living in Area C in the West Bank. At first, some 2,300 people will be expelled from their homes near the Ma'ale Adummim settlement and relocated to a site next to the Abu Dis garbage dump, east of Jerusalem. Members of the Khan al-Ahmar community explain how the move will affect them. Watch video

30 December 2009
Civil Administration plans to expel tens of thousands of Bedouins from Area C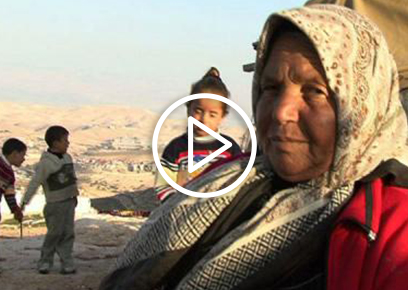 The Civil Administration (CA) is planning to expel the Bedouin communities living in Area C in the West Bank, transferring some 27,000 persons from their homes. In the first phase, planned as early as January 2012, some 20 communities, comprising 2,300 persons, will be forcibly transferred to a site near the Abu Dis refuse dump, east of Jerusalem. Watch video

01 December 2009
Dispossession of Bedouins in the Ma'ale Adummim area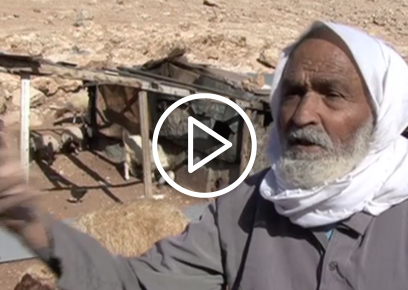 Muhammad Khamis relates how his family arrived in the Judean Desert as part of a group of families that were expelled in the 1950s from the area of Arad to al-Murassas, east of al-'Eizariya. The families, he relates, raised flocks and farmed the land until establishment of the Ma'ale Adummim settlement, when they were expelled again, to a nearby site. The building of the settlement resulted in destruction of the wells the families used for their sheep and goats, and blocked access to their farmland. Two years ago, demolition orders were issued for the dilapidated structures in which they presently live, although they have nowhere to go. Watch video
---
Facing Expulsion Blog Updates
Israeli police and Civil Administration arrived this morning at the Palestinian community of Khan al-Ahmar.
Read more

 
Israeli Civil Administration confiscates wooden panels fron Khan al-Ahmar.
Read more
 
 
Israeli demolitions in West Bank leave 56 Palestinians homeless.
Read more