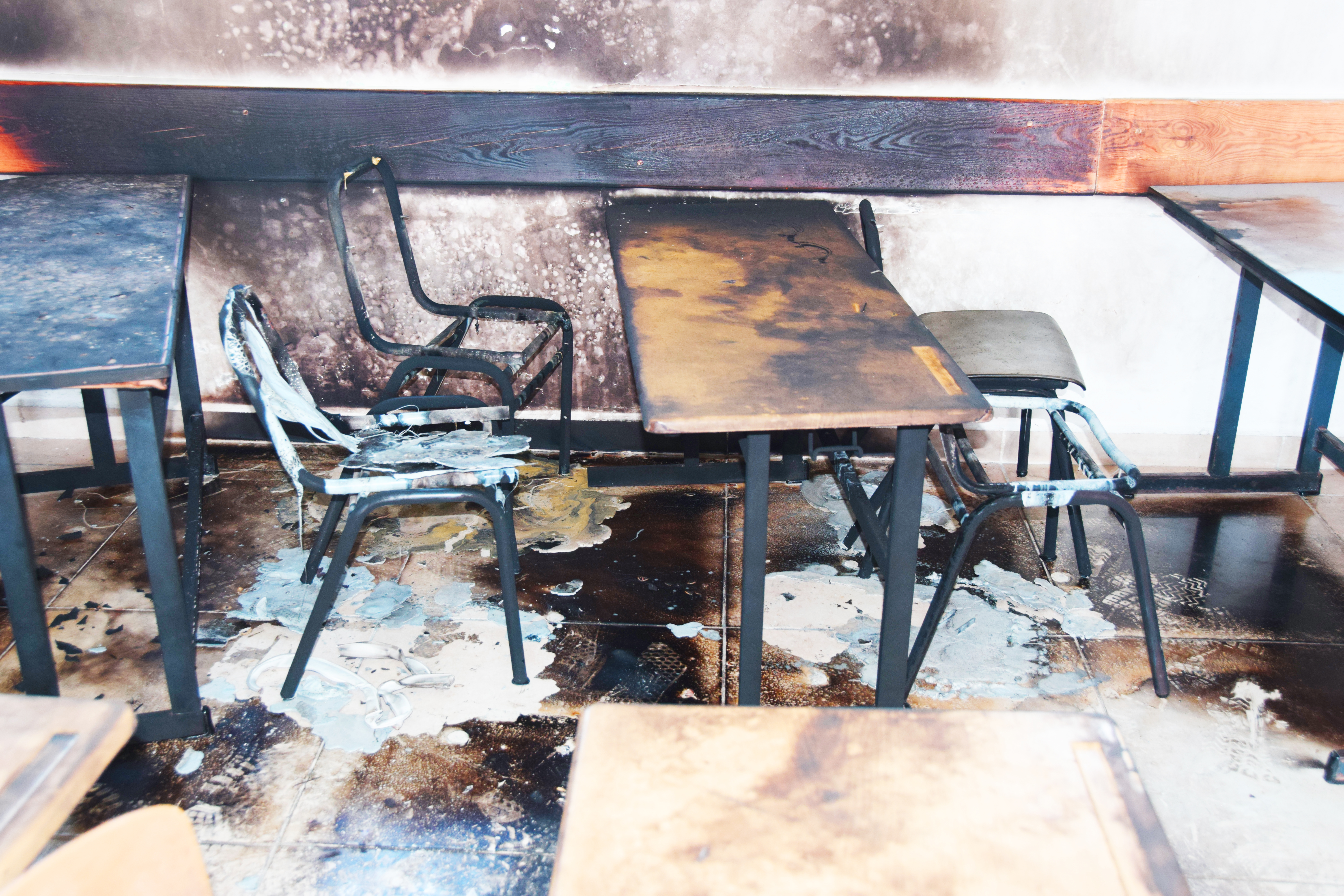 settlers came to their school, poured flammable material in their classroom and started a fire.
The next morning, 28 January 2020, school caretaker Nafez Safdi opened the door and smelled smoke. He went from one classroom to another until he found the fifth grade classroom charred. He quickly notified the principal and went out to inspect the premises, to try and find the source of the fire. In the back yard he found the wall covered in ugly slogans, in Hebrew.
Principal Sa'id 'Awad arrived and, after ensuring no other classrooms had been damaged, reported the incident to the authorities. The school day began, but the children didn't want to study. They were scared and wanted to go home. Eventually, after talks with the school staff, they went into their classrooms. The fifth graders studied in the computer room that day.
"I still haven't received a call from the Israeli DCO", says 'Awad. "Only the Palestinian police showed up. They confirmed that the arsonists poured flammable material that caused the fire."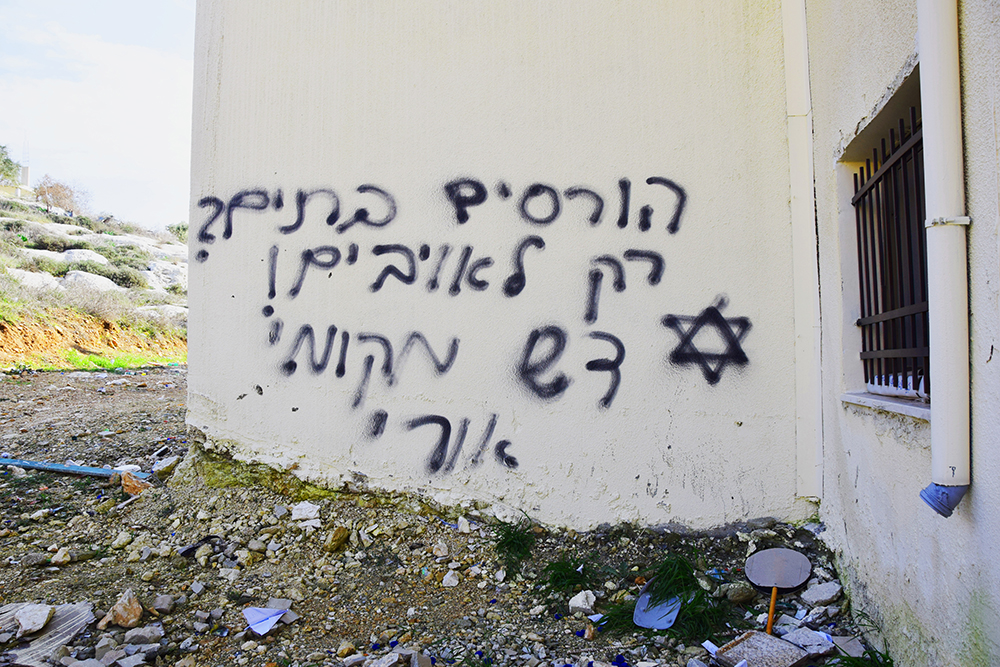 'Einabus, 28 January 2020 – settlers torch elementary school classroom.