Israeli sniper fatally shoots Malek Hamdan (20) while Palestinians throw stones at soldiers
On Friday, 14 May 2021, at around 4:30 P.M., some 15 young Palestinians headed from the village of Salem, east of Nablus, towards Route 555, which bypasses the village and connects the settlements of Itamar and Elon Moreh. Their goal was to protest the war in the Gaza Strip, the violence at the al-Aqsa Mosque and the planned evictions from the East Jerusalem neighborhood of Sheikh Jarrah. The young men threw stones at a vehicle passing by from the direction of Elon Moreh. The driver stopped, got out and fired several shots at them. The young men fled and hid among olive trees by the roadside.
About 15 minutes later, a military vehicle drove up from the direction of Beit Furik Checkpoint, which is located nearby, and five soldiers got out. The young men ran away while throwing stones at the soldiers, who chased them while firing live rounds, rubber-coated metal bullets ("rubber" bullets) and tear gas canisters at them. One of the youths (17) was injured by a live shot to the leg and taken to hospital.
After about 15 minutes, two more military jeeps arrived. Several soldiers got out, fired two live rounds at the young men and headed towards them. The young men continued throwing stones at the soldiers as they fled towards the village. In video footage posted on social media, one of the young men, Malek Hamdan (20), is seen as he turns to face the soldiers and then is hit in the chest by a 0.22-inch-caliber bullet (two-two) fired by one of them. Hamdan was taken to hospital in Nablus, where he was pronounced dead on arrival. After shooting Hamdan, the soldiers fired "rubber" bullets and injured another resident in the leg.
The sniper who fatally shot Malek Hamdan in the chest did so from several dozen meters away, although Hamdan posed no risk to the soldiers' lives and was moving away from them with the other youths. Use of 0.22-inch-caliber bullets, like any live fire, is permitted only when the lives of soldiers or other persons are in danger and when other means have failed. In this case, as Hamdan posed no mortal risk to anyone, the shooting was unlawful and cannot be justified.
'Ali Shtayeh (35), a press photographer from Salem, documented the youths' protest. In a testimony he gave B'Tselem field researcher Salma a-Deb'i, he described what happened when the other two military vehicles arrived:  
After 15 minutes, several military jeeps drove up, which we recognized as officers' jeeps. A few soldiers got out of one jeep with helmets and plastic masks covering their faces. They were on edge and from the moment they arrived, I felt something was about to happen.

The soldiers fired two rounds and then headed towards the youths, who threw stones at them while running away. As the youths ran away from the soldiers, I saw Malek Hamdan, a relative of mine from the village, slow down and fall. I hadn't heard a shot and it was strange, but I saw a soldier kneeling in a sniping position. I assumed he'd used a silencer. I called out to the guys that Malek was hit, tossed my camera and flak jacket aside and ran over to him. I picked him up together with some young guys. He was unconscious and bleeding from the chest, and I realized he was badly wounded. I asked the guys to lift him carefully, so he wouldn't get hurt. The soldiers headed towards the guys. They were about 30 meters away, and some of the young guys threw stones at them so they wouldn't arrest Malek. The soldiers fired "rubber" bullets and tear gas at us. I was hit in the leg by a "rubber" bullet.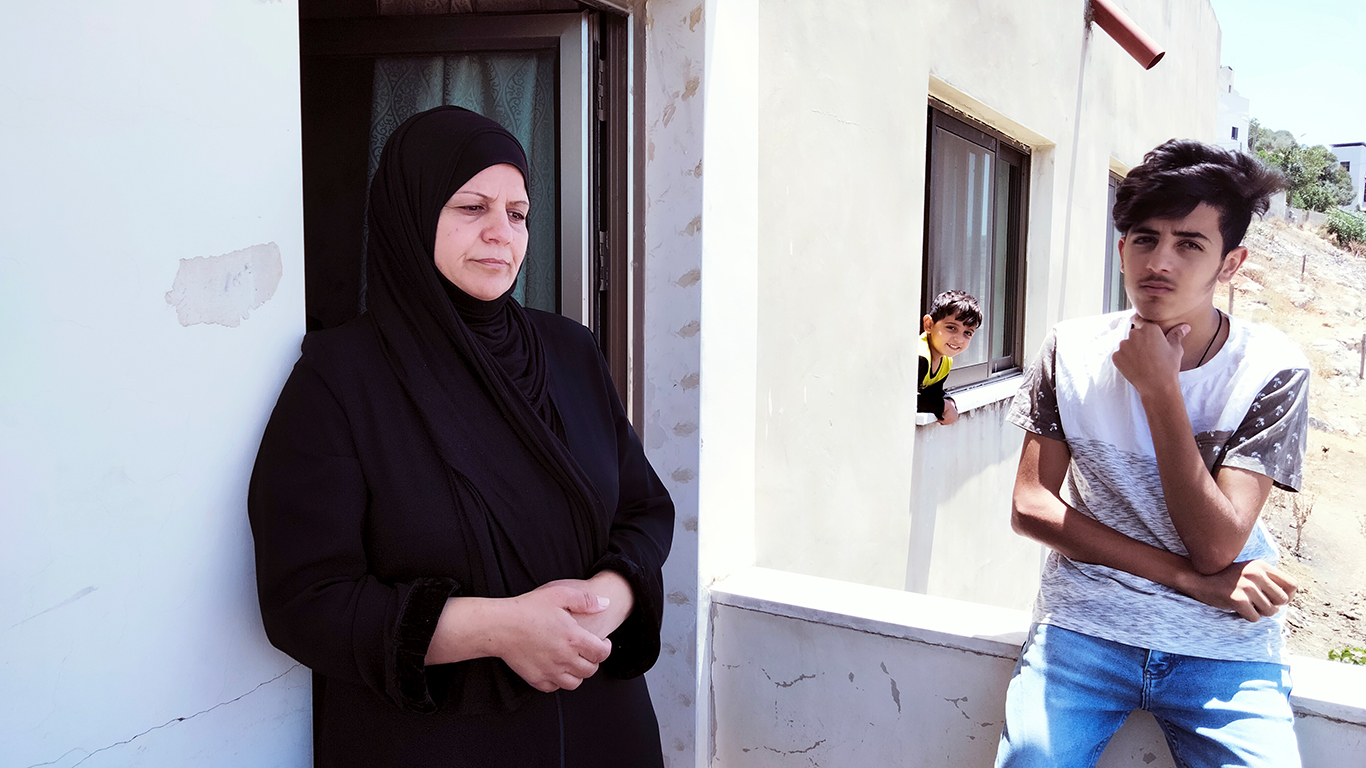 In a testimony he gave B'Tselem field researcher Salma a-Deb'i, Malek's 15-year-old brother, Yamen Hamdan, recounted what happened after the arrival of the other two military jeeps: 
 The soldiers kept going until they reached the edge of the olive grove. We'd already got to the valley, about 50 or 60 meters away from them. The guys threw stones at the soldiers and then we ran away. When I looked back, I saw one of the guys carrying my brother Malek. At first, I thought he was joking as always. I ran over to him and saw blood on his chest. The soldiers kept coming towards us. We carried him quickly to an ambulance that was in the area. I got into it with another guy from the village. The paramedics tried to give him first aid, but he was unconscious and wasn't moving. They tried to save him at the hospital, too, but he was hemorrhaging and they couldn't stop it.   

 I keep replaying what happened in my mind, and it's more like a nightmare than reality. It feels like he'll come back any time now and isn't dead, that he just went somewhere and will come back soon. I can't let go of the memories, at home or outside.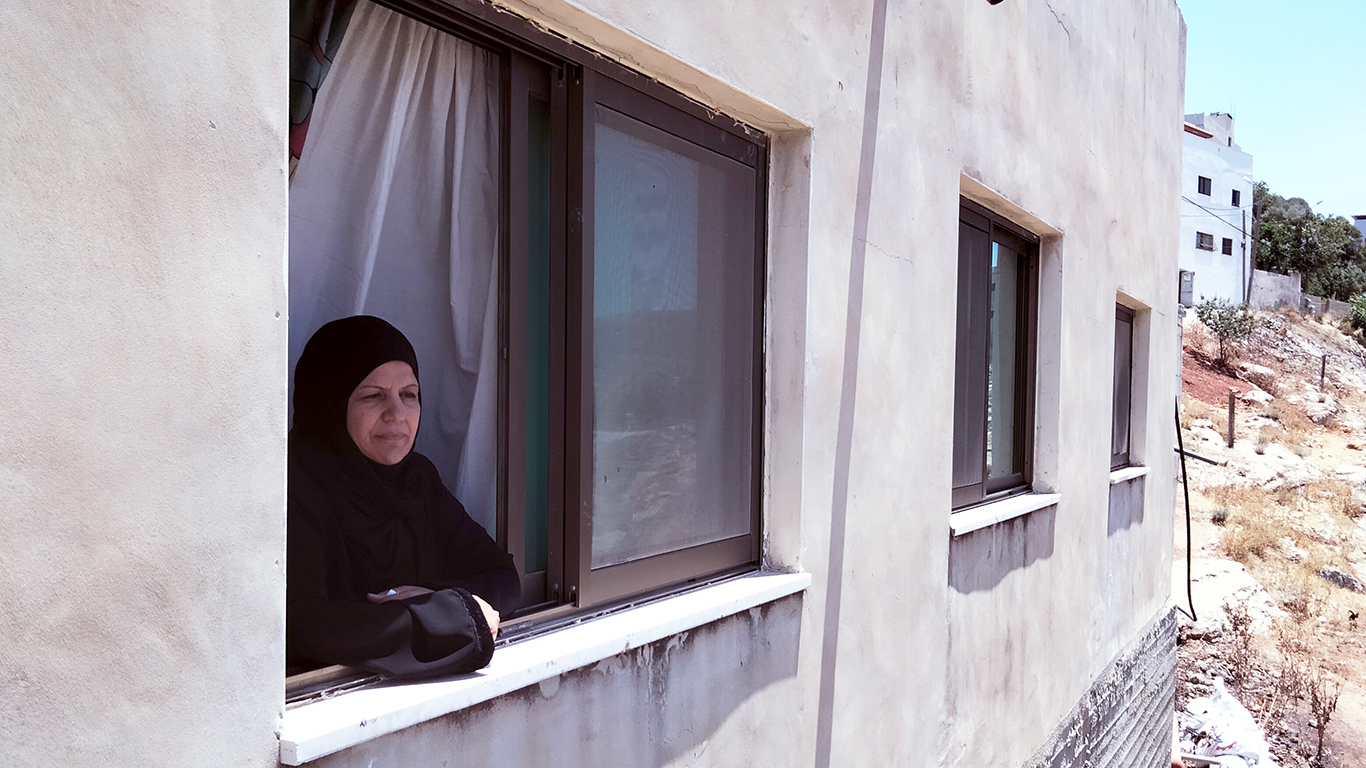 Malek's mother, Sanaa Hamdan (46), was standing on her bedroom balcony watching what was happening when she saw the two military jeeps arrive, about an hour after the incident began. In a testimony she gave B'Tselem field researcher Salma a-Deb'i, she recalled: 
 Two shiny military jeeps arrived and parked by the other vehicles. About eight soldiers got out and headed towards the young guys. They looked alert and in a hurry. The minute they got out, they fired two live shots and then walked on for about 100 meters. I saw the guys run several dozen meters to get away from them. One of the guys was running and then fell over. The others gathered around him and I started crying. I told my son Shadi, who was standing next to me, that it looked like someone had been hit. He said, "But we didn't hear a shot." I replied, "He's injured. Look, they can't pick him up." I called for someone to help the guys take him away in a car. I still didn't know it was my son who'd been hit. 

 Shadi's phone rang and I said, "Malek's been hit." I heard him ask, "Where was he hit?" and his face went pale. He told me Malek had been injured in the leg and ran out of the house. I didn't believe him. I was sure he was badly injured. I went outside, screaming and crying. My neighbors drove me to Rafidia Hospital, where I looked for my son among the beds. I asked someone from the hospital where he was, and he took me to a room near the ICU where I found my husband and sons crying. They said, "Pray for him. He's very badly wounded." I collapsed and couldn't stay standing. I told them I wanted to see him, dead or alive. Then they told me he was dead. I still can't grasp it. 
Location:
More on the open-fire policy