Illustrated by Adi Elkin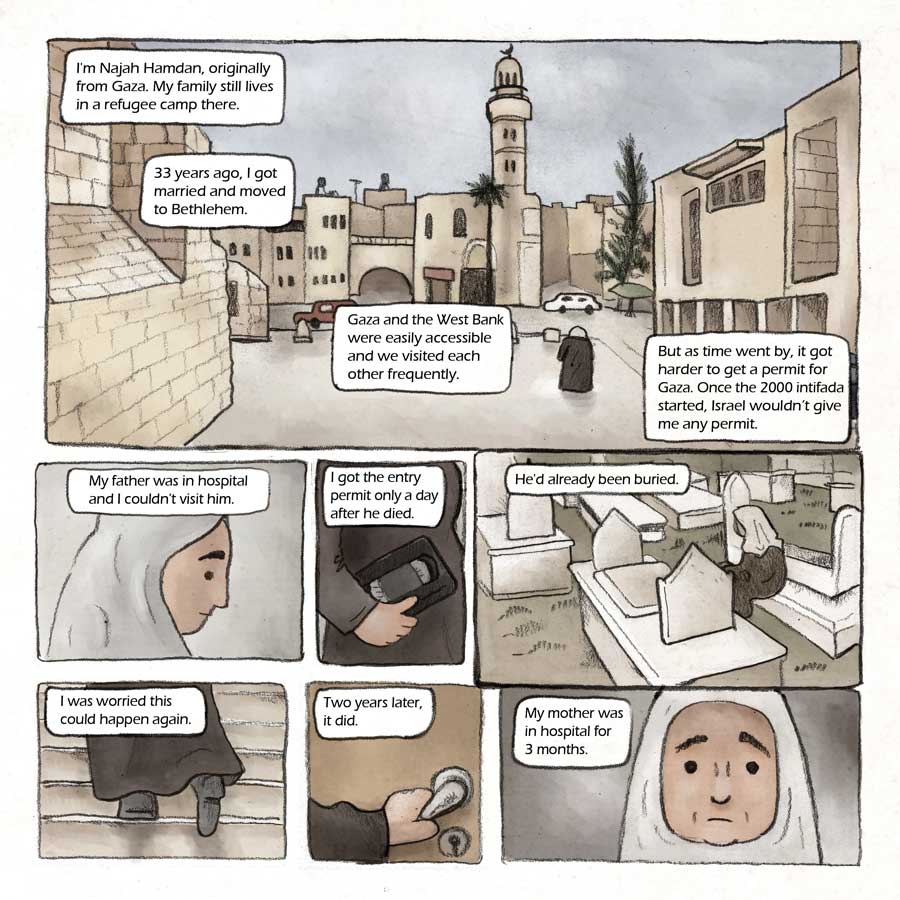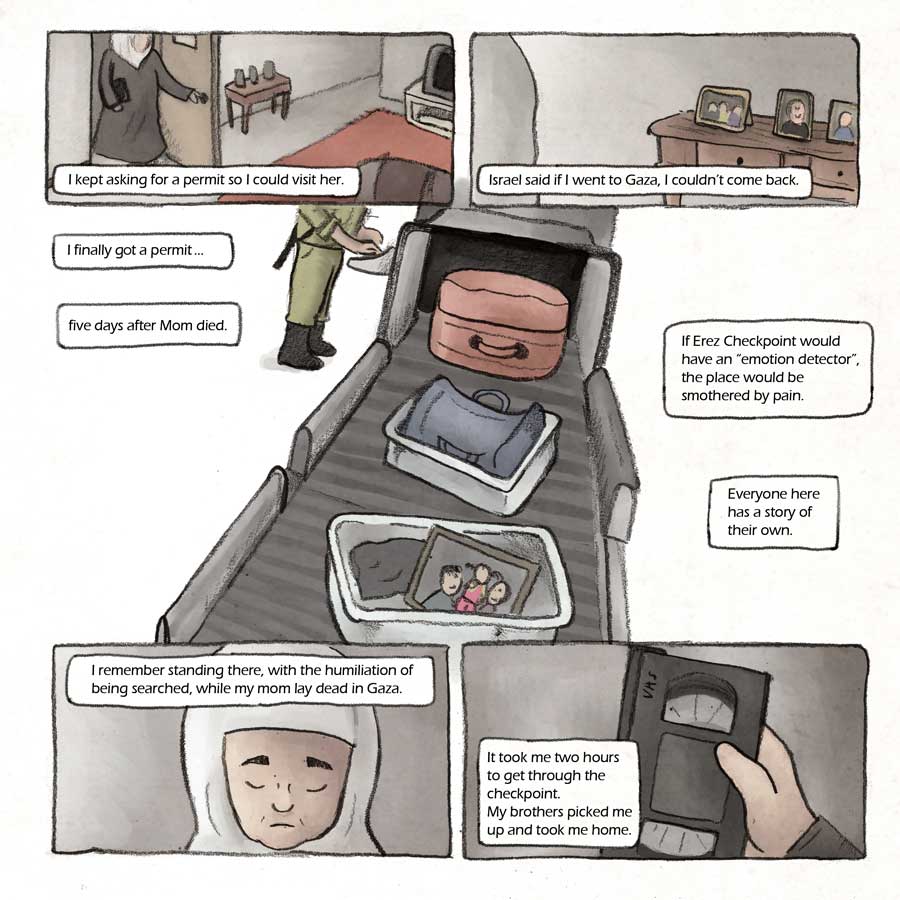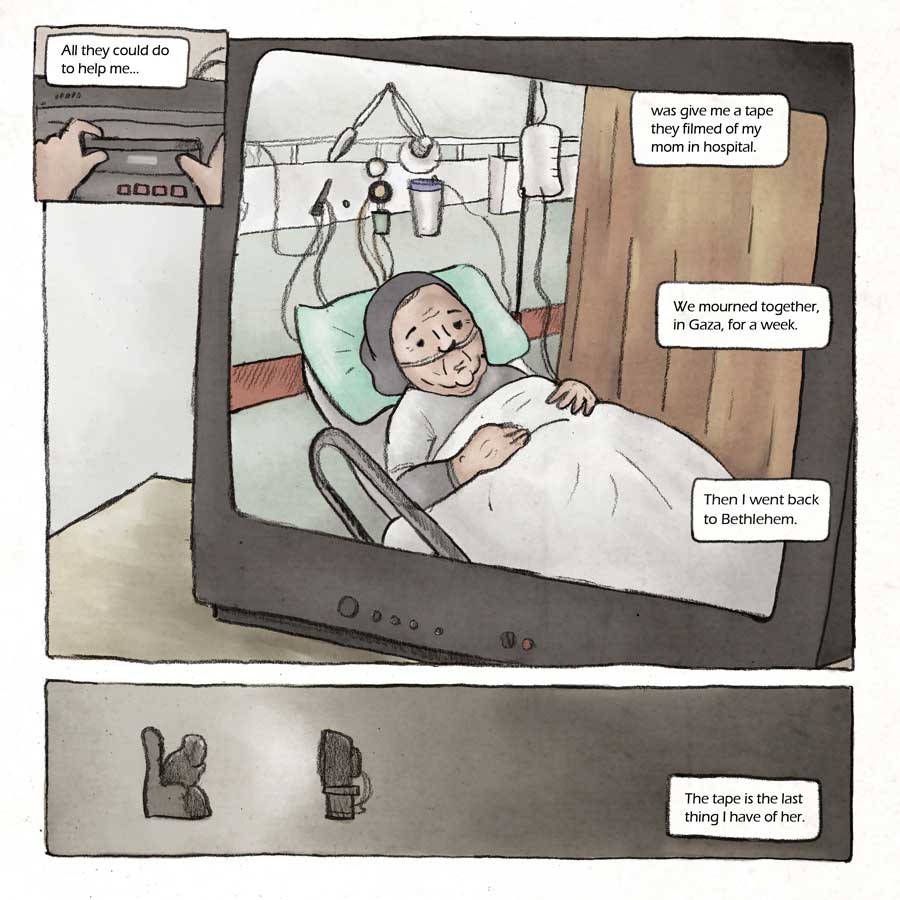 The report So Near and Yet So Far describes Israel's isolationist policy towards the Gaza Strip, which forces women to be torn between their husband and children and their families of origin. Women from Gaza who marry West Bank residents, or women from the West Bank who marry Gazans, usually move in with their husbands and are rarely given permits to see their families again. 
Najah Hamdan is one of those women. Read her full testimony here. 
Back to "So Near and Yet So Far Comics" main page
* * *
Adi Elkin, a graduate of Bezalel Academy of Arts and Design, is an illustrator, designer, and journalist. She is currently working on a detective graphic novel set in post-1967 Jerusalem and fits in Aikido practice when she can.