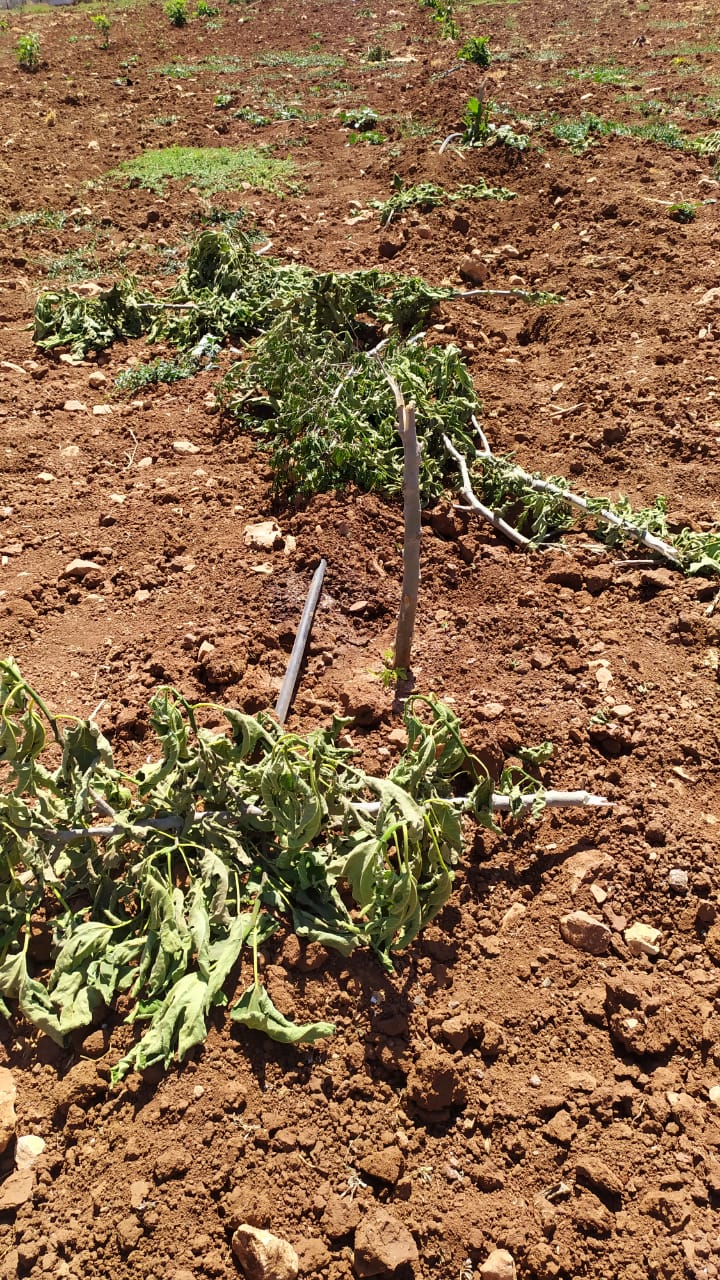 Qaryut, Nablus District: Settlers uproot approx. 160 fruit tree seedlings
On 6 June 2021, settlers invaded the plots of two farmers in the south of the village and uprooted and broke fruit tree seedlings, including olive trees. In 40-year-old Rami Musa's plot, the settlers broke 84 three-year-old seedlings, and in 60-year-old Muhammad 'Amer's plot, they uprooted and broke some 85 seedlings.
The settlement of Shvut Rachel was established about a kilometer from 'Amer's plot, and the settlement of Shilo was established about 200 meters to the west.