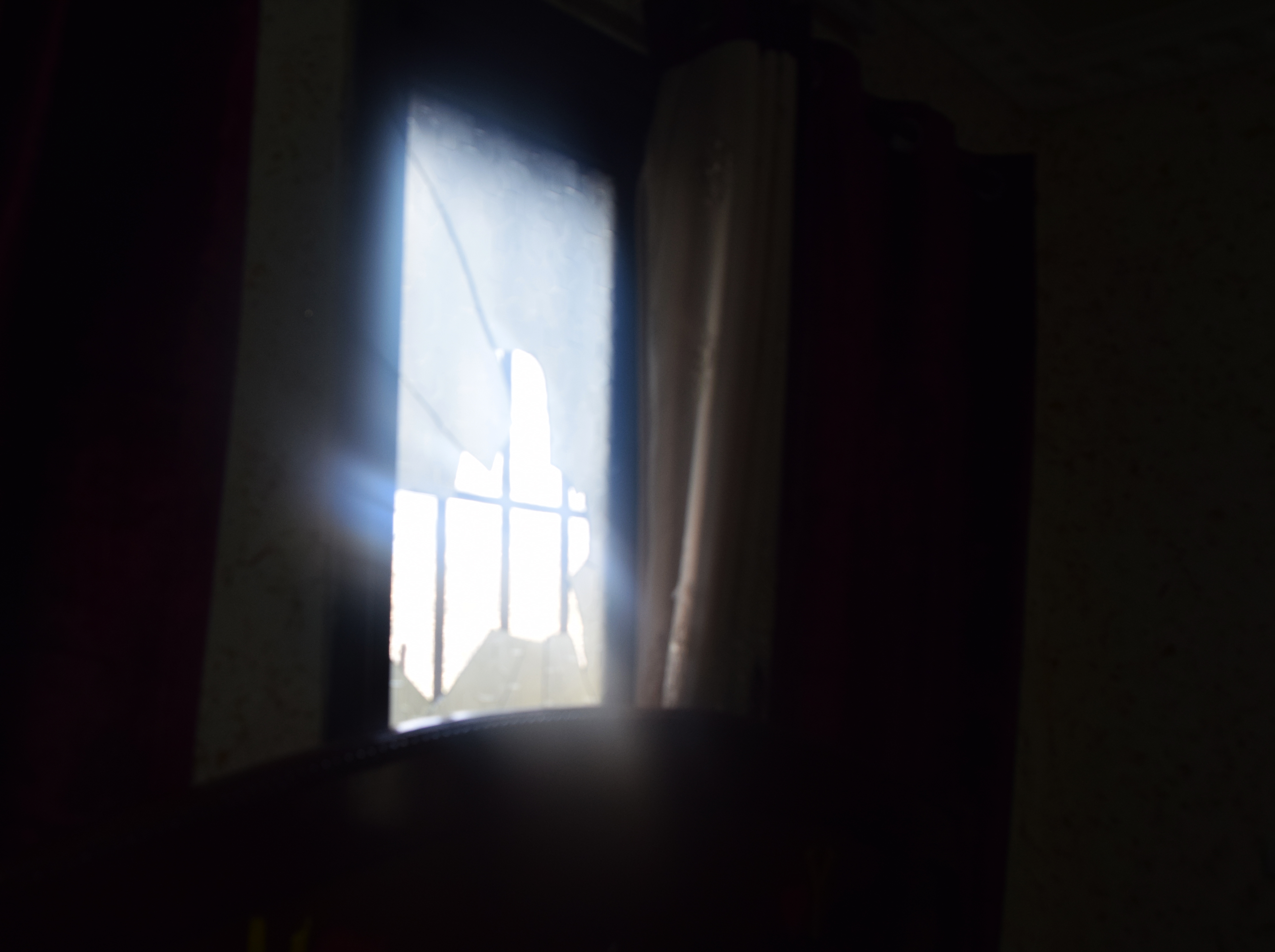 Out of Yitzhar the evil will break
On Wednesday, 15 January 2020, at around 11:30 A.M., Amneh Qut, 30, a mother of three, sat outside her house in the southern part of Madama village together with her mother, Samira, 48, and her sister-in-law, Danya, 20. They sat in their yard enjoying the winter sun, drinking coffee and eating cake and fruit.
Suddenly, the noticed two masked settlers coming towards them from the settlement of Yitzhar. The settlers started throwing stones at the three women, who quickly got up to run into the house. Danya, who was five months pregnant, fell over and Amneh helped her up. The settlers continued throwing stones at them. Danya and Amneh were each hit in the back by a stone, and Amneh was also hit in the leg.
After the women went into the house, one of the settlers tried to prevent them from closing the door, but together they managed to close and lock it. Amneh tried to call out to the neighbors through a window, as they had left their mobile phones on the table outside, but they didn't hear her. The settlers continued to throw stones at the house and, once they noticed Amneh standing by the window, starting aiming at the windows, too. One stone went through the grating and smashed the glass. When the settlers retreated, Amneh called her family members, and several relatives came to take Danya to be checked at hospital.  
The next day, Amneh Qut told B'Tselem field researcher Salma a-Deb'i: 
"We can't stay in the house with the way things are. I suggested to my husband Yichya that we temporarily move to his parents' house until our house is safe. Ours is the very last house in the village, and the closest to the settlement. We have to build high walls around it and set up better defenses. We also need to get a car to drive the kids to and from school, so they don't walk around alone. I'm constantly scared that the settlers will grab my kids on the way home from school and kill them.

I'm still afraid. I didn't get a wink of sleep last night and my left leg still hurts. Whenever I shut my eyes, I see the settler shoving up against our front door and three of us pushing on the other side. I also see, in my mind's eye, my brother's wife lying on the floor, and remember the sense of urgency that we had to get her into the house before the settlers got there. It was an unbelievable situation. I still can't believe it happened to me. It's beyond comprehension." 
Madama, 15 January 2020: Settlers attack three women with stones and try to break into their house