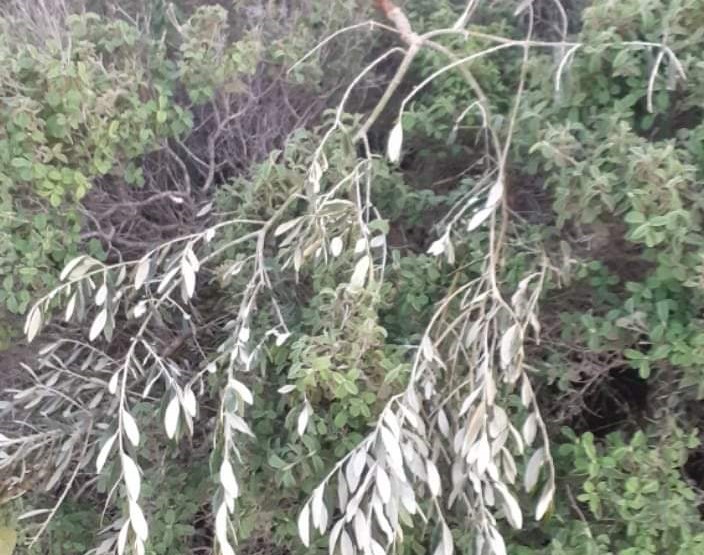 Sinjil, Ramallah District: Settlers destroy fruit tree seedlings
On Thursday morning, 31 December 2020, three farmers from Sinjil went to their land, which lies north of the village. The three had planted about 170 seedlings of olive, fig, apple and loquat trees and grapevines a week earlier. When they got there, they discovered that settlers had uprooted about 20 of the seedlings and sprayed the rest with pesticides.
The settlement outpost of Haro'eh was established about a kilometer and a half from the land.