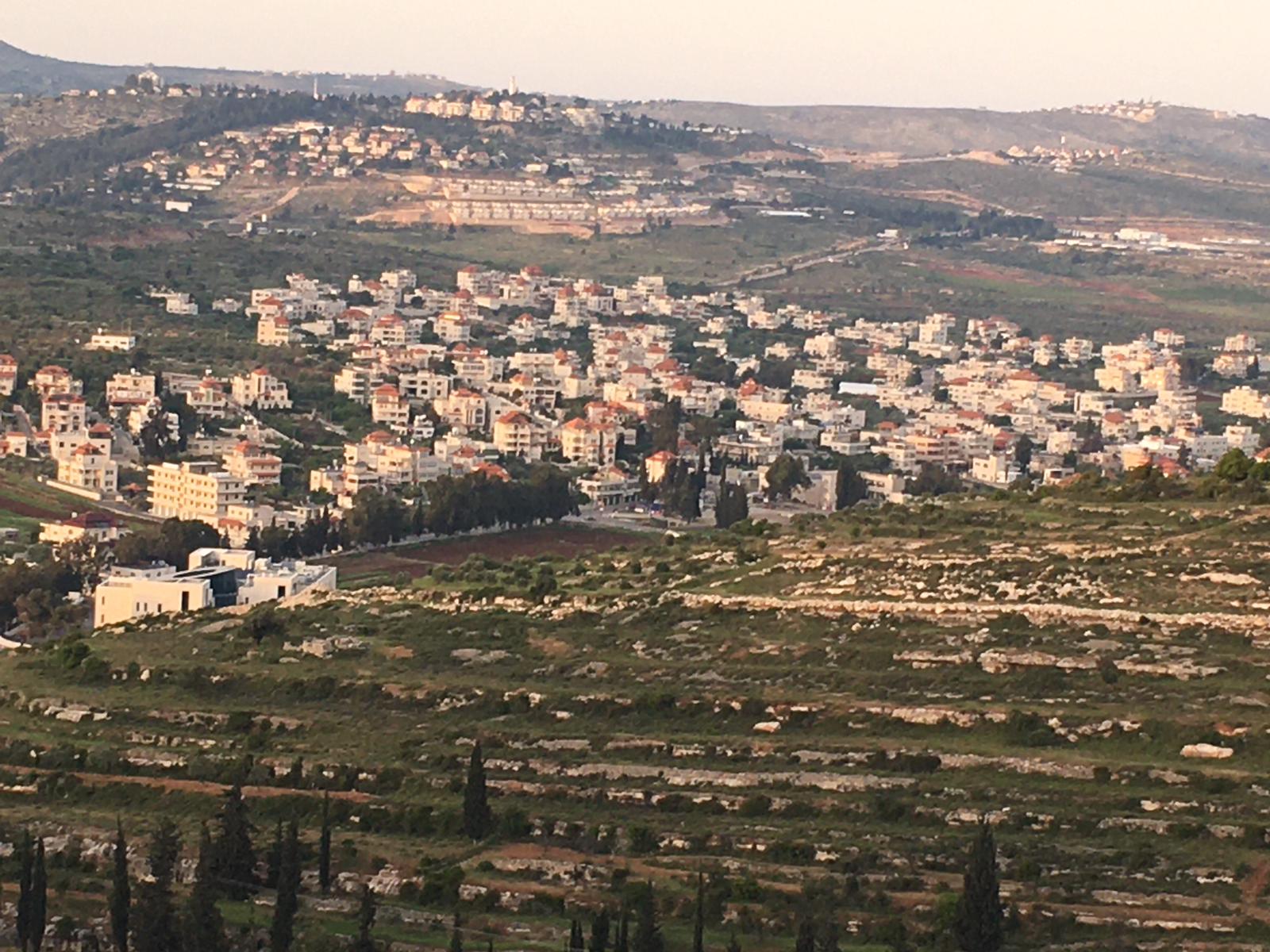 Turmusaya, Ramallah District: Settlers intimidate landowners and damage their property
Three times in a row, Jamal Jabara from Turmusaya had to fend off settlers who invaded his land and tried to drive him out. First, they rammed his car; then they threw stones and fired in the air; and finally, they showered him with curses and threats.
The first encounter took place on Thursday afternoon, 2 April 2020. Jabara, 50, drove about five kilometers east of the village to his plot, where he grows olive trees and grains. On the way, he saw a car with Israeli license plates driving towards him from the direction of a new settlement outpost that was built about a kilometer from his land. The road was narrow, the fear real, and Jabara quickly shifted into reverse gear and started backing away. The settlers, on the other hand, sought contact. They sped towards his car and rammed it six times, shouting and demanding that he leave.
Jabara continued driving in reverse until he was able to turn around and flee the scene. He notified the village council, who reported the incident to the Israeli DCO.
Greatly alarmed, Jabara decided he shouldn't return to his land alone and got a few village residents to go back with him. He was right: a few minutes after they reached the plot, about 20 settlers arrived in cars, including the armed chief of security of a nearby settlement. The settlers hurled stones at the residents, and the chief of security fired several shots in the air.
About 15 minutes after the assault began, some 10 soldiers arrived. The residents asked them for help, but the soldiers chose not to remove the settlers and instead fired tear-gas canisters at the residents. A few minutes later, a Border Police jeep arrived on the scene. The settlers left and the Border Police officers promised the residents to protect them from the settlers, offering futile advice: file a complaint with the Binyamin police station.
As for the third encounter? Jabara recalled in a testimony he gave the next day to B'Tselem field researcher Iyad Hadad:
The morning after the incident, I went back to the plot with my brothers and our children. We decided to work, in order to demonstrate our presence and defend our right to the land. We were worried the settlers would try to establish facts on the ground and take over the property, and they indeed arrived. They came over to us again and again, shouting and swearing at us. We ignored them.

Even though the police promised to protect us, we only saw one military patrol vehicle in the area, and they didn't make the settlers leave our land.

We're very worried that the attempts to disturb us and drive us out of our land will continue and things will get worse. For the moment, I need to repair the damage they caused to my car.

Although it is only dents and scratches on the bumper, the repair will cost more than 1,000 shekels (~283 USD), because it's a new car. In any case, the mental damage is worse than the financial loss. The attacks were traumatic and I've been anxious ever since