Illustrated by Orit Arif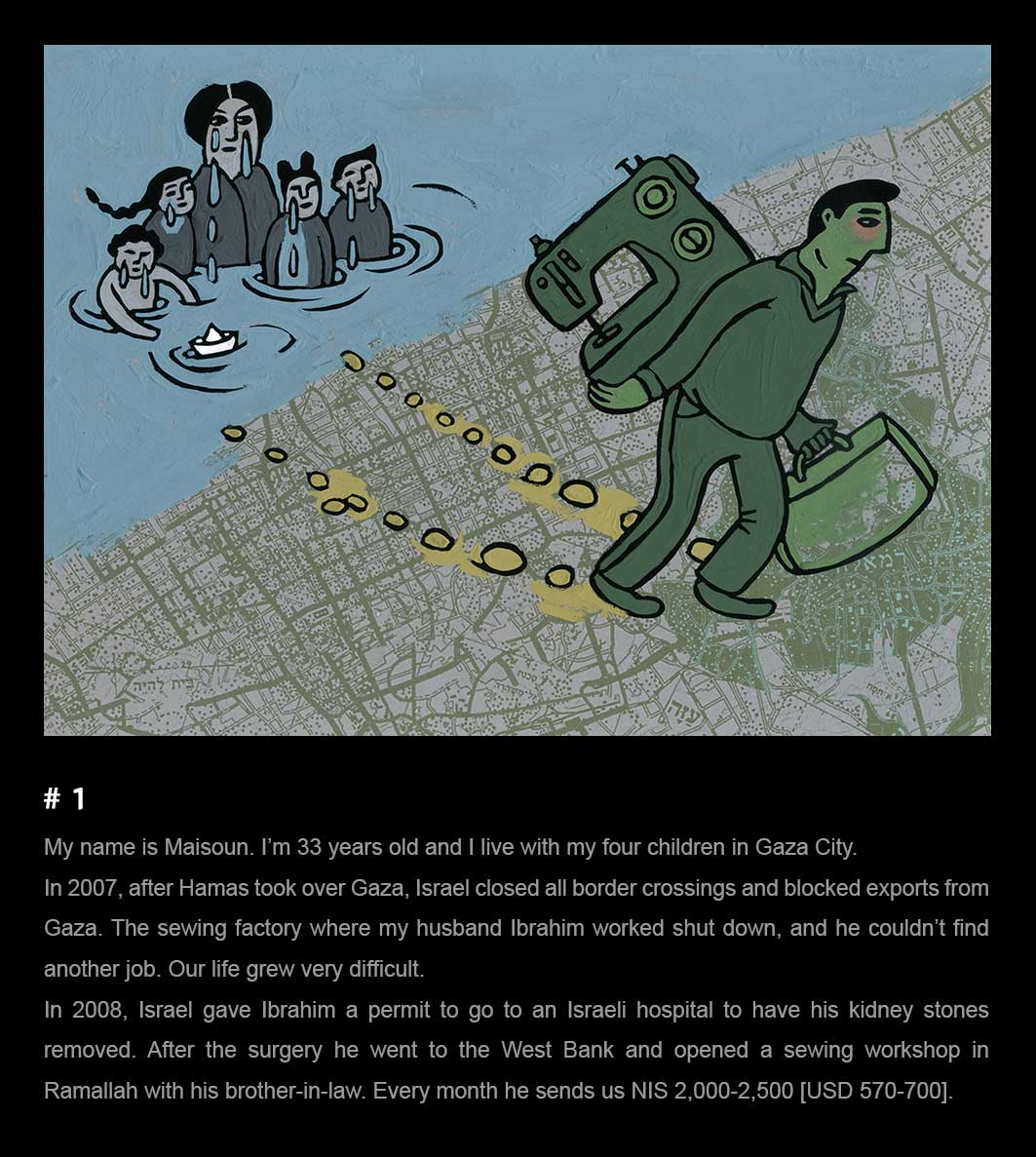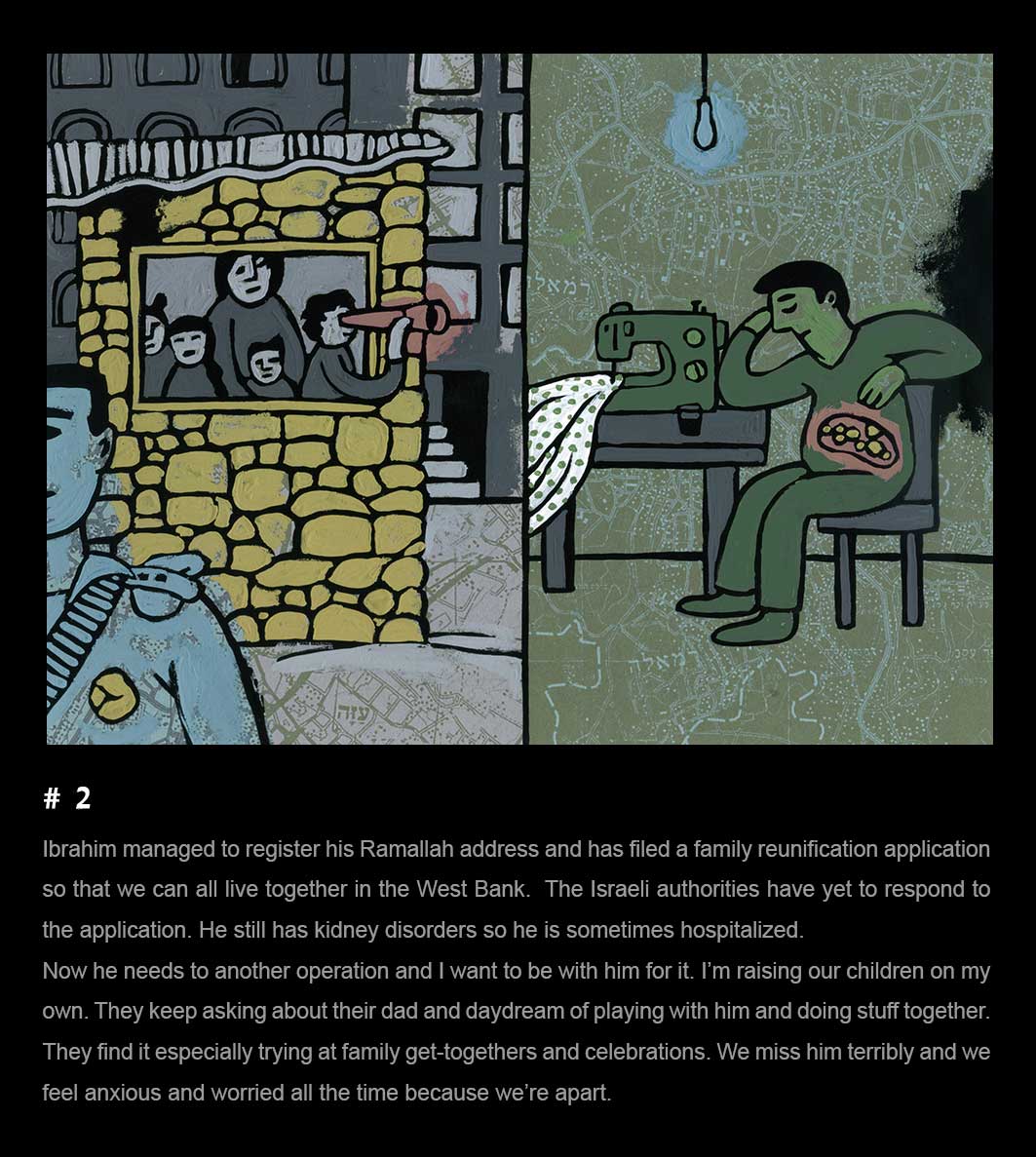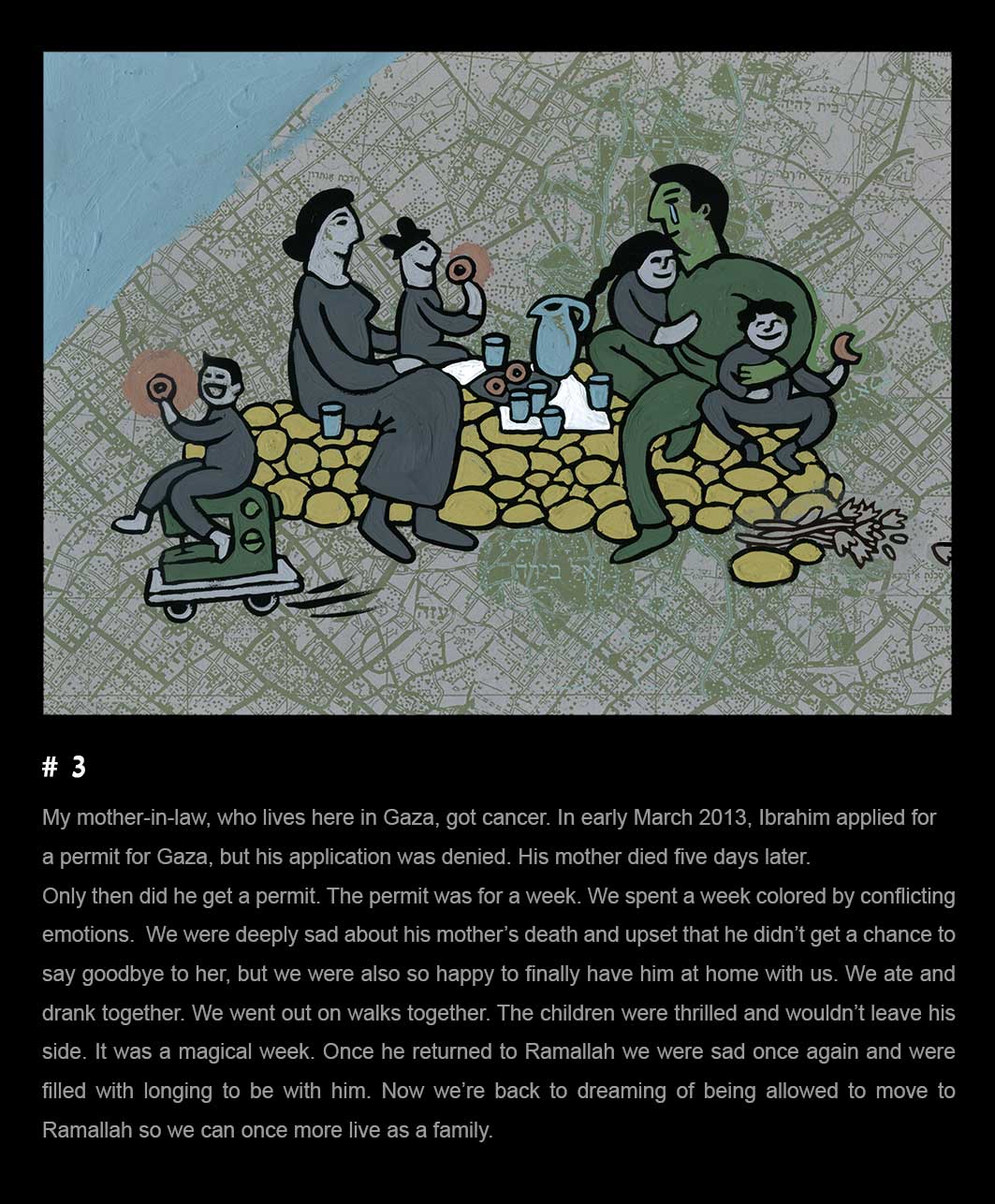 The report So Near And Yet So Far describes Israel's isolationist policy towards the Gaza Strip, which forces women to be torn between their husband and children and their families of origin. Women from Gaza who marry West Bank residents, or women from the West Bank who marry Gazans, usually move in with their husbands and rarely see their families again. We entrusted five women with the challenge of each illustrating one of these women's stories. The results will be published here in the coming weeks. 
The above illustrations were inspired by the story of Maisoun Haj 'Ali, who lives in Gaza with her four children, while her husband works in the West Bank. They have seen him only once since 2008. Click here to read her full testimony. 
* * *
Orit Arif was born in 1971 in Kibbutz Ruhama. A published illustrator and comics artist, she teaches illustration at the Yezreel Valley College and has an online comics strip. She lives in Kiryat Tivon with her partner and two children. 
Back to "So Near and Yet So Far Comics" main page