I live with my son Ibrahim and his wife and children in one of the Bisan towers in a neighborhood called the Bedouin Village north of the town of Beit Lahiya. A week before Land Day, announcements were made over the mosque loudspeakers and on TV that a great Return March would be held on 30 March 2018 near the border, throughout the Gaza Strip.
On the morning of the march – Friday, 30 March – I left home at around 9:00 o'clock and went to the Abu Safiya land east of Jabalya, a few kilometers away. When I got there, I saw a lot of youths and also women, men and children demonstrating near the fence or sitting in tents. I got up to 200 meters from the fence and saw Israeli soldiers shooting from behind mounds of earth. I saw several youths get hit and some killed, although the demonstrators were unarmed civilians who were only calling out slogans, waving Palestinian flags and throwing stones that didn't reach the fence. The demonstrators were at least 250 meters from the soldiers.
Shortly after noon, at around 12:20, I saw some youths approach the fence. Suddenly, one of them was hit by the soldiers' fire. No one dared go near to give him first aid. We couldn't get close because the soldiers fired at anyone who tried.
I decided, together with another woman who was next to me, to try and give him and the other wounded people first aid. We walked towards them. After we'd gone about ten meters, I felt a heavy blow to my left thigh and intense pain. Some women held me up and helped me move away from there, and then some youths picked me up and carried me to an ambulance on Jakar Road. I was taken to the Indonesian Hospital. It turned out I'd been hit in the left leg by a live bullet. It had gone into and then out of the leg. I was given first aid and sent home.
I'm still in pain and undergoing treatment at home. I thought that because I'm an older woman, the soldiers would let me go to the people who'd been hit and help them, but they shot me anyway.
'Aedah 'Abd a-Razeq Darwish al-Majdalawi, 63, lives at al-Qariya al-Badawiya al-Maslakh in the northern Gaza Strip. She gave her testimony to B'Tselem field researcher Muhammad Sabah at her home on 1 April 2018.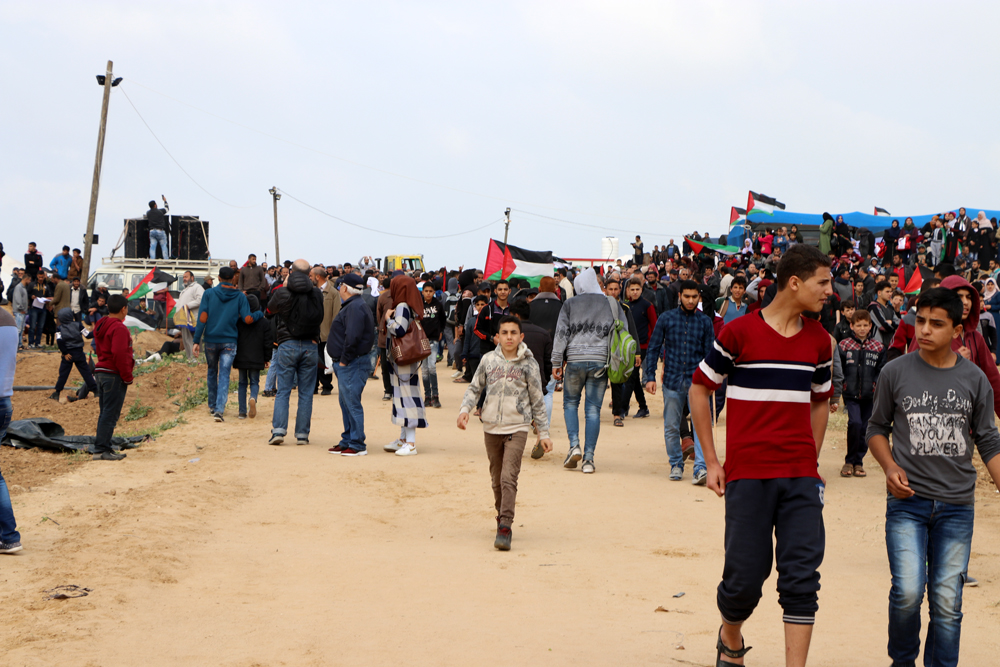 Demonstration near the perimeter fence, east of Jabalya, northern Gaza Strip, 30 March 18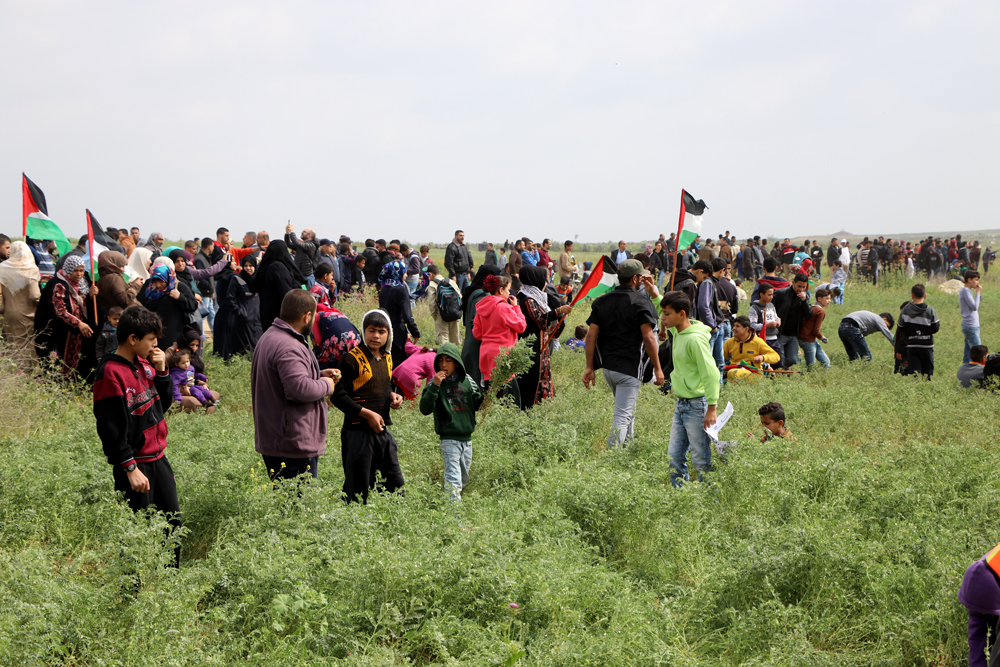 Demonstration near the perimeter fence, east of Jabalya, northern Gaza Strip, 30 March 18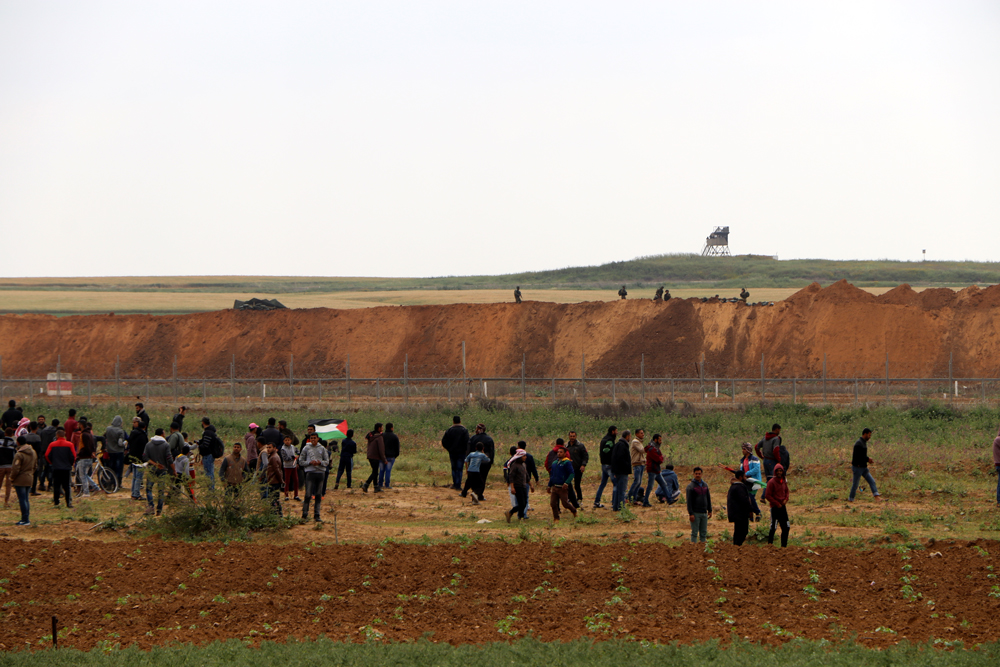 Demonstration near the perimeter fence, east of Jabalya, northern Gaza Strip, 30 March 18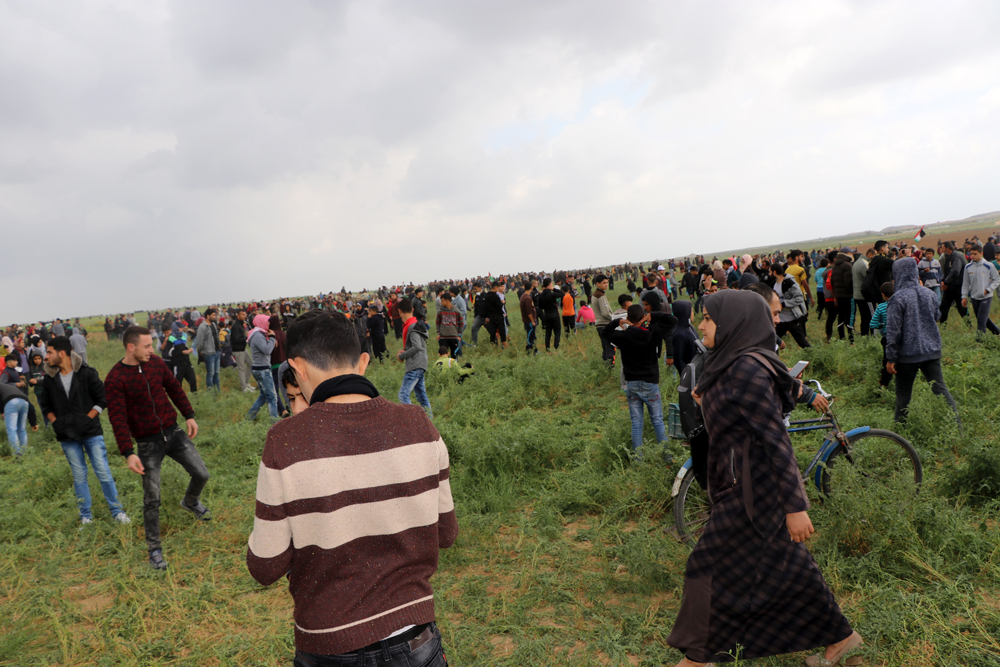 Demonstration near the perimeter fence, east of Jabalya, northern Gaza Strip, 30 March 18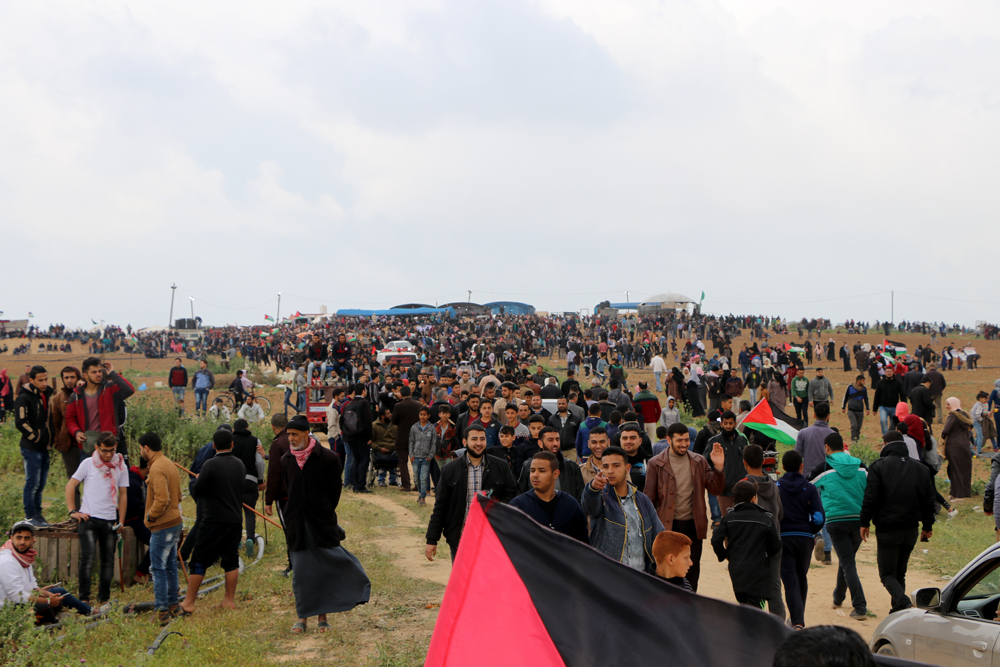 Demonstration near the perimeter fence, east of Jabalya, northern Gaza Strip, 30 March 18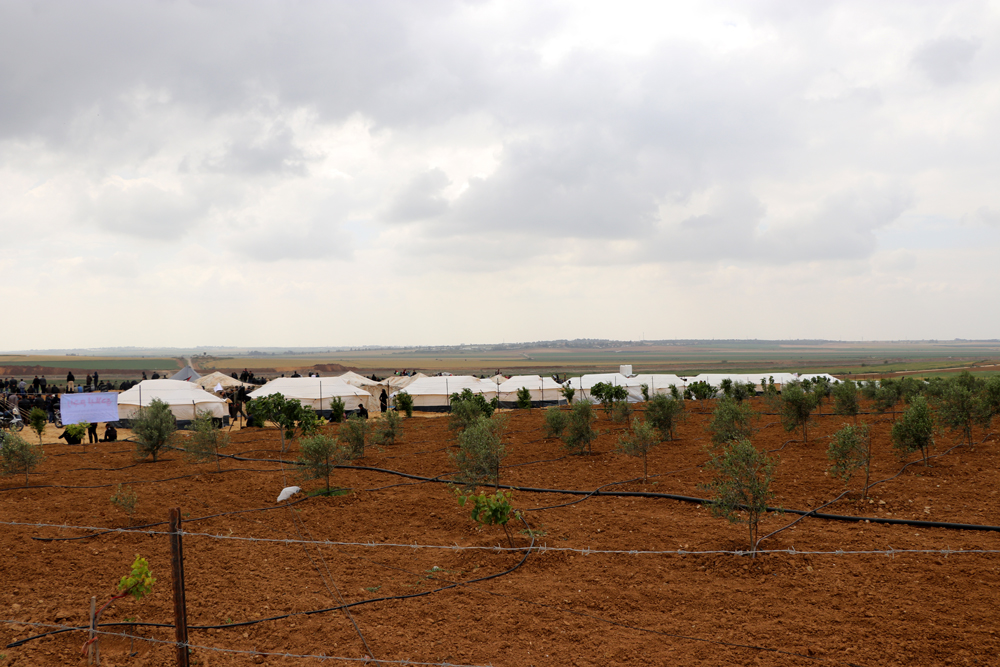 Demonstration near the perimeter fence, east of Jabalya, northern Gaza Strip, 30 March 18