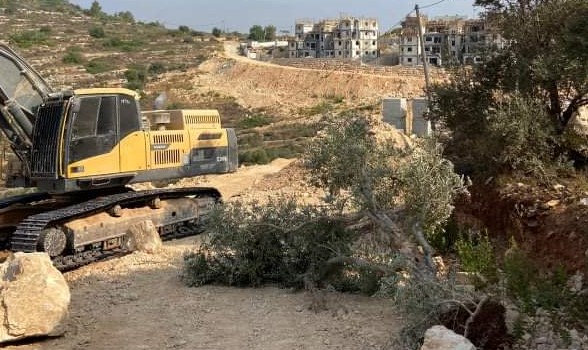 Ras Karkar, Ramallah District: Settlers exploit military restriction on farmer's access to land to damage over 200 olive trees

On Wednesday morning, 9 September 2020, a farmer from the village of Ras Karkar discovered that settlers had damaged 20 olive trees, which were 50 years old, on his land northeast of the village. The military only permits him to access the land after prior coordination.
The settlement of Nerya was established in 1991 not far from there.
The farmer received permission to return to his land only a week later, and discovered that settlers had damaged another 170 or so olive trees.