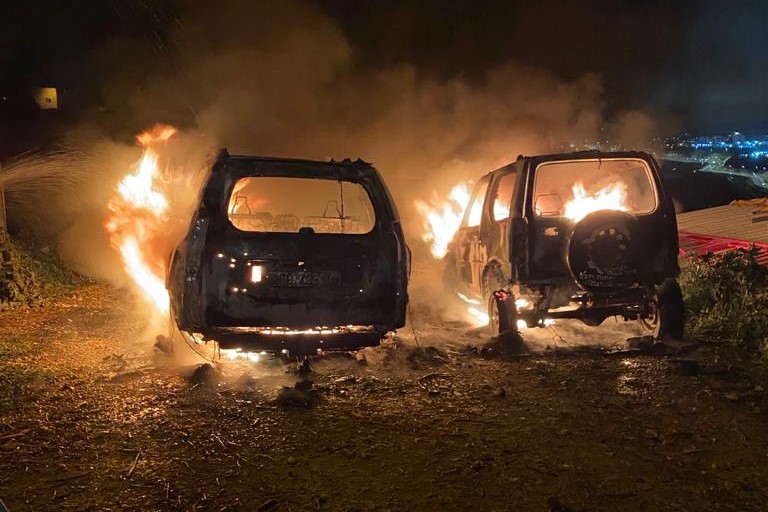 Beit Iksa, al-Quds District: Settlers torch cars belonging to local resident and graffiti wall
On 19 March 2021, at around 2:00 A.M., Hammad Krishan, a 46-year-old father of eight, was woken by noise outside his house. When he went outside, he saw both his cars, which were parked out front, on fire. Krishan called the Palestinian fire department, but it took them more than half an hour to arrive, as they had to coordinate passage through the checkpoint at the entrance to the village. The Israel Police arrived and collected statements from Krishan and other residents. After a sweep of the area, the residents and the police found "Regards from Ahuvia" spray-painted on a wall in the village.
Since 16-year-old Israeli Ahuvia Sandak died during a police chase near the settlement of Kochav Hashachar on 21 December 2020, the number of violent settler attacks against Palestinians – a matter of routine in the West Bank – has sharply risen.
The Palestinian village of Beit Iksa is located northwest of Jerusalem, inside the West Bank and just outside Jerusalem's municipal borders. In 2010, the military put up a permanent checkpoint at the only entrance to the village, and have since allowed entry into the village only to individuals whose IDs indicate they are registered as local residents or by special permit.