'Ein al-Hilweh: Settlers attack cattle herders, injuring one
On the morning of 23 March 2020, Mahib Daraghmeh, 32, and his two brothers went out to graze the family's cattle herd east of 'Ein al-Hilweh, in the northern Jordan Valley. Settlers who were also herding cows nearby approached, and six of them threw stones at the brothers from a high site overlooking the field. The settlers then approached further, some on foot and some in an ATV. Two brothers escaped, but the settlers grabbed hold of Mahib before he managed to escape himself. They threw him to the ground, and one settler pulled out his gun and aimed it at his face. The settlers hit and kicked Mahib all over his body until he nearly lost consciousness.
At that point, the head of security for the settlement of Maskiyyot arrived, along with a military jeep with four soldiers inside. When the soldiers came out of the jeep, the settlers stopped beating Mahib and backed away from him a little, while shouting at him and mocking him. As the bruised Mahib was lying on the ground, the settlers joked around with the soldiers, none of whom bothered to offer Mahib any assistance.
Shortly after, a Red Crescent ambulance arrived and took Mahib to the Turkish Hospital in Tubas, where he was examined, x-rayed and kept overnight.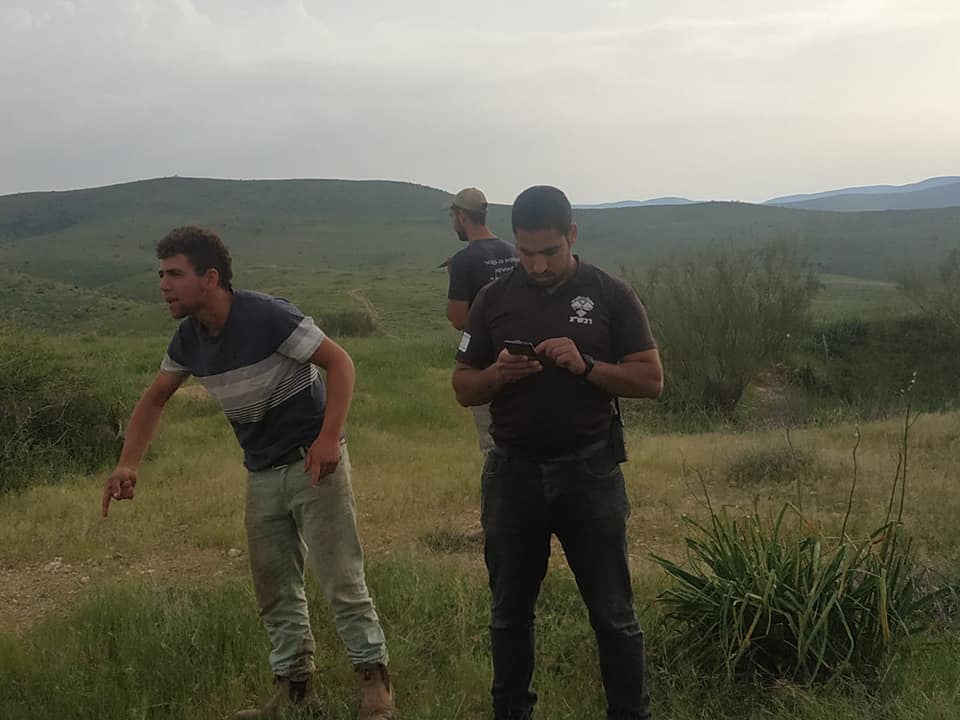 'Ein al-Hilweh, 23 March 2020: Settlers attack cattle herders, injuring one.