The MAG Corps has closed three more case files of Palestinians who were killed by soldiers, the IDF Spokesperson's Unit recently notified AP. B'Tselem investigated the incidents soon after they occurred in early 2018, and found that all three killings were unjustified. Nevertheless, and even though the incidents should not have had fatal consequences – not even by the standards of military regulations – the very fact that investigations were undertaken has once again created an illusion of a functioning apparatus for seeking accountability. At the end of the day, these belated so-called investigations ended in whitewashing: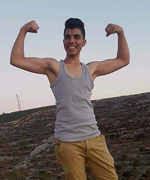 'Ali 'Omar Nimer Qinu (17) from the village of 'Iraq Burin was shot in the head by soldiers who were sitting in a jeep at which he and his friends threw stones, at the entrance to the village on 11 January 2018. Residents took Qinu to hospital in Nablus, where he was pronounced dead. According to the open-fire regulations, shooting to kill is permitted only when the lives of security forces or other persons are in danger. Even then, it is allowed only when there are no other means of averting the danger. This killing was a far cry from meeting these criteria.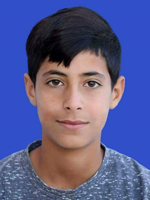 Layth Haitham Fathi Abu Na'im (16) from al-Mughayir was critically injured when a soldier fired a rubber-coated metal bullet at him from about 20 meters away, hitting him in the head. Abu Na'im was shot when he returned to the village after clashes he had taken part had ended, on 30 January 2018. The soldiers left the scene without providing him any medical assistance. Residents took him to hospital, where he was pronounced dead. Firing a rubber-coated metal bullet from a range of around 20 meters at the upper body could be lethal and is therefore expressly prohibited by the open-fire regulations.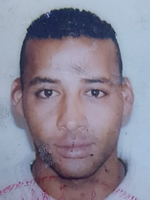 Yassin 'Omar Sliman a-Saradih (35) from Jericho was critically injured when a soldier shot him as he attempted to attack soldiers with an iron bar on 22 February 2018. In video footage of the incident, soldiers are seen kicking a-Saradih and beating him with their rifles as he lay injured on the ground, dragging him to a nearby alley and offering him no medical assistance for about 30 minutes. A-Saradih later died of his wounds. Withholding medical assistance and assaulting an injured person are illegal and violate basic moral norms.
It is no accident that all three case files were closed. The decision is part of a longstanding MAG Corps policy that led B'Tselem to announce in 2016 it would no longer cooperate with the military law enforcement system. These cases from early 2018, which the law enforcement system has finished whitewashing, are only three out of hundreds of cases similarly whitewashed over the years. B'Tselem's experience of 25 years in trying to promote accountability through the system shows that the system does not truly seek to uncover the facts and promote justice for the victims. Rather, it is primarily aimed at defending the perpetrators, while creating the illusion of a functioning system so as to deflect criticism.
The role of the military law enforcement system has been narrowly defined to begin with: it investigates only the conduct of soldiers on the ground, and not of senior military and government officials. The system's limited capacity to promote justice is also the result of how it operates: it is not at all accessible to Palestinian complainants, who are the victims it is supposed to protect; investigations are based almost solely on testimony that Military Police Investigation Unit investigators gather from the military personnel suspected of the offence and only occasionally from the Palestinian victims, instead of relying on independent external evidence; and in the absence of evidence, the Military Advocacy for Operational Affairs closes case files for lack of evidence or after concluding, based on the testimony of the soldiers involved in the incident, that their lives or the lives of others were in danger.
This is not a flaw in a particular investigation or a case of particular investigators failing in their duties. It is the standard conduct of the military law enforcement system, based on the understanding that condoning – even implicitly – soldiers' blatant breach of orders without holding anyone accountable is what allows the continued use of lethal force. This force is crucial to Israel's ability to carry on its violent control over millions of Palestinians.