Yesterday, 27 May 2017, "The Invisible Walls of Occupation" was announced as winner of the Best Interactive Experience Award at the T.O. WebFest 2017, a Toronto festival dedicated to web-based content. Viewers of the interactive documentary, which illustrates various aspects of Palestinians' daily life under occupation, are invited on a virtual tour of the Palestinian village of Burqah. The project was co-produced by B'Tselem and Canadian digital studio Folklore, and is based on a B'Tselem report by the same name.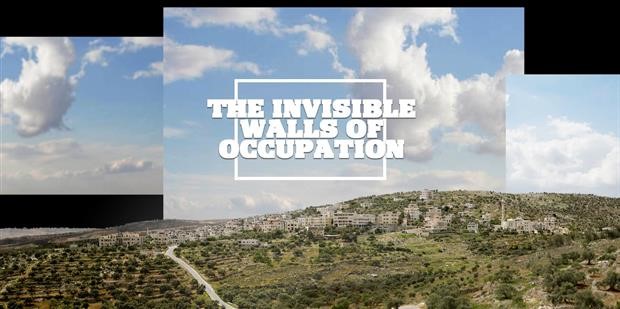 The computer technology specially developed for the project creates a world that is a cross between a video game and a documentary film. In 2015, the project received two Quebec digital industry Boomerang Awards, one for best non-profit website and the other for best technology.
Credits:
Production and script: Osnat Skoblinski, journalist. She has been creating digital content for B'Tselem since 2012.
Graphic design and web development: Folklore (Canada), which creates interactive projects for cultural institutions, museums, and non-profits.
Author of the report The Invisible Walls of Occupation: Naama Baumgarten-Sharon
Field research: Iyad Hadad, B'Tselem
Stills photography: Oren Ziv, activestills.org
Research, editing, footage, and video editing: B'Tselem From "The Invisible Walls of Occupation"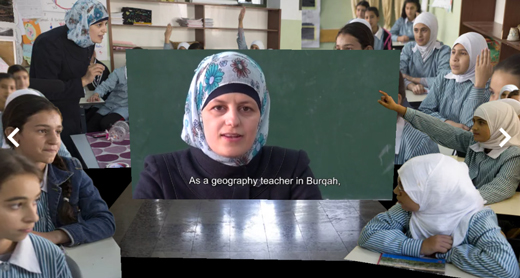 Background on the village of Burqah, from B'Tselem's report The Invisible Walls of Occupation:
The Palestinian village of Burqah in the West Bank is rather unremarkable. It has never taken center stage in the fight against the occupation, and has not been subjected to extreme punitive measures. In fact, we chose to focus on Burqah precisely because it is unexceptional, as a case in point demonstrating what life under the occupation is like for residents of Palestinian villages. It is a small, picturesque village, surrounded by fields. Like many other villages, it endures severe travel restrictions which isolate it from its surroundings. It is also subject to massive land-grabs and stifling planning, all of which have turned it into a derelict, crowded and backward village with half its population living at or below the poverty line.
Burqah is a case in point, demonstrating how the settlements and their interests play a central role in Israel's policy planning in the West Bank, even at the cost of grave harm to the Palestinian residents, and how a legal-administrative web stifles a village, life and development. The Israeli authorities always put the interests of the settlers and the settlements before those of the Palestinian population. Although the settlements are unlawful in themselves, Israel allocates a great deal of resources to developing them and protecting their residents, while doing everything in its power to block Palestinian development.