June 5, 2012
New York – To mark today's 45th anniversary of the Six-Day War, and the beginning of the Israeli military presence in the Occupied Territories, B'Tselem USA hosted Israeli civil rights leader Yael Dayan and musician David Broza in a discussion and performance Sunday night.
"Forty-five years separate us from those six days in June 1967 that forever changed the course of Israeli history," said Uri Zaki, director of B'Tselem USA. "Having Yael Dayan join B'Tselem USA in commemorating this anniversary allowed us to examine the implications of prolonged military occupation.Today, two generations of residents in the Territories have known nothing but this reality."
Zaki moderated Sunday's discussion and welcomed remarks from representatives of event partners Congregation Beit Simchat Torah, Rabbis for Human Rights, Partners for Progressive Israel, and Americans for Peace Now. Approximately 80 people attended the event.
Dayan, an Israeli peace and civil rights leader and writer, currently serves as chair of the city council of Tel Aviv-Yafo. In her remarks, she explored the past and present of Israel and the human rights concerns inevitable in a situation of prolonged occupation. Her father, General Moshe Dayan, was minister of defense during Israel's 1967 Six-Day in which the West Bank and Gaza were first taken, and is the person most identified with the Israeli victory in that war.
B'Tselem USA enriches American political and public discourse regarding human rights in the Occupied Territories, amplifying the research of B'Tselem, the leading Israeli organization addressing human rights in the West Bank and Gaza Strip.  B'Tselem USA provides accurate, reliable information to policy makers, key stakeholders, and the public at large about the reality on the ground, encouraging these audiences to speak out on behalf of human rights. B'Tselem USA promotes the right of both Israelis and Palestinians to live in freedom, security and dignity, affirming a universal commitment to human rights principles and strengthening Israel's democratic foundation.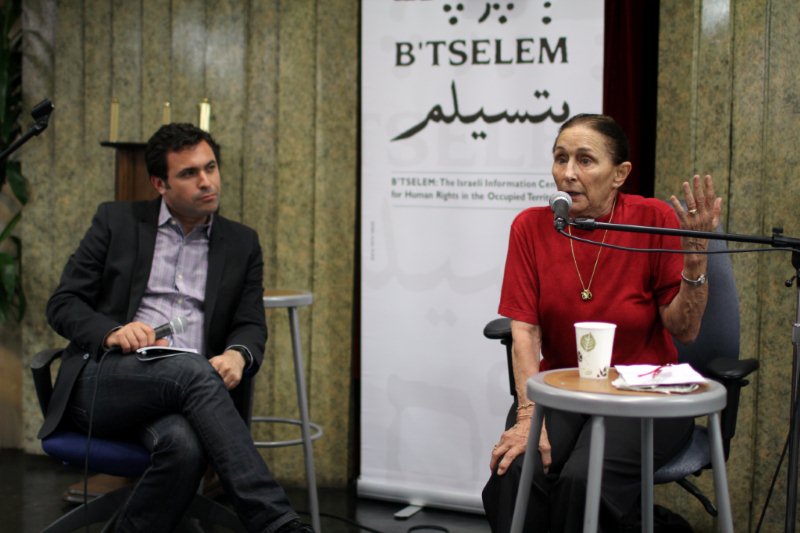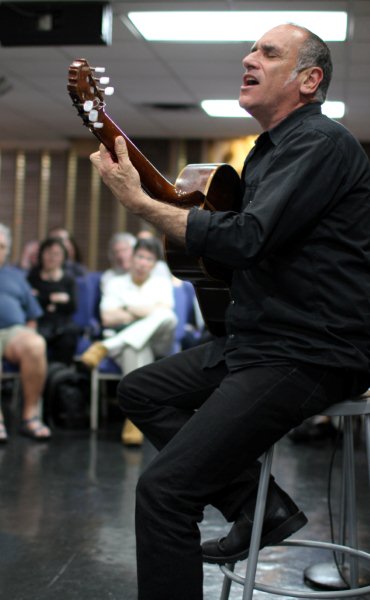 (left) Uri Zaki and Yael Dayan; (right) David Broza