On the evening of 20 November 2017, H.R., a 15-year-old Palestinian from the Batan al-Hawa neighborhood of Silwan in East Jerusalem, was standing by the vending stall where he sells corn in the neighborhood. A few other teens were standing nearby. At around 7:15 P.M., three Israeli Border Police officers passed by, and then one turned around and went back to the stall.
In a testimony he gave B'Tselem field researcher 'Amer 'Aruri on 26 November 2017, H.R. described what happened next:
The officer asked: "Who said 'wesh'"? Or 'esh'?" One of the boys said: "We don't know". The officer threatened us: "I'll take all of you to jail". Suddenly, one of the officers pepper-sprayed me right in the face. Our house is close by, so I ran home and my mother helped me with milk and lotions. I felt like I was suffocating. I couldn't breath.
In a testimony she gave to B'Tselem on 6 December 2017, H.R.'s mother, Rula R., 40, a married mother of four, said:
At around 7:25 P.M., the door swung open and my son came in screaming. There was a yellow substance on his face. He yelled: "Border Police officers pepper-sprayed me" and threw himself down on the couch. He looked like he was suffocating and couldn't breath. I put lotions and milk on his face to calm the stinging. My little girl, who's eight, stood next to me in shock, watching her brother writhe in agony. She started crying. I didn't know who to help first. I calmed her down and said: "Don't be scared. He'll get better".
At that same time, H.R.'s father, Zuheir R., 46, was leaving the nearby mosque, where prayer had just ended. Neighborhood children told him his son had been pepper-sprayed by a police officer and he hurried home. When he saw his son was being taken care of by his mother, he went out to look for the officer who had assaulted him. He was told the officers had gone to one of the buildings in the neighborhood taken over by settlers, which is known as "Honey House" (Beit Hadvash) and is frequently attended by police. He went to the building and knocked on the door, but no one answered. He then called the police station to complain, and was told to call back later. Zuheir drove his son to a clinic in Silwan, where H. received a painkiller injection and some eye drops.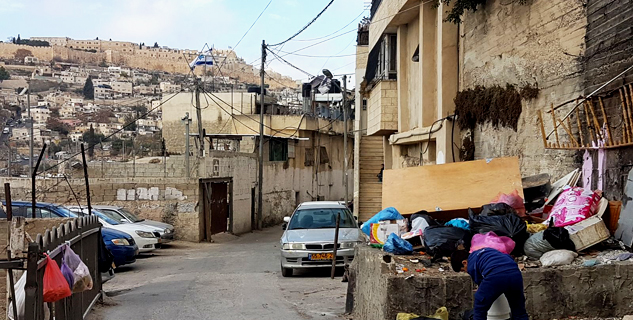 In a testimony he gave B'Tselem field researcher 'Amer 'Aruri on 26 November, the father described what happened next:
After we'd been at the clinic for about half an hour, the police officer called me and asked me to come with my son to the police station. I decided to go on my own and leave my son at the clinic with his cousins, because he was having trouble breathing. I went back home to take a video of the footage of the assault, which had been recorded on the security camera I have installed at my house. About ten minutes later, there was loud banging on the door. I opened it and saw Border Police and Special Patrol Unit officers at the doorway. A Border Police officer told me in Hebrew: "You're under arrest"! I said: "But I'm about to head to the police station, why am I under arrest"? The commanding officer told me: "You're accused of threatening a police officer". They tied my hands in front of me with metal handcuffs and took me to the police station on Salah a-Din Street.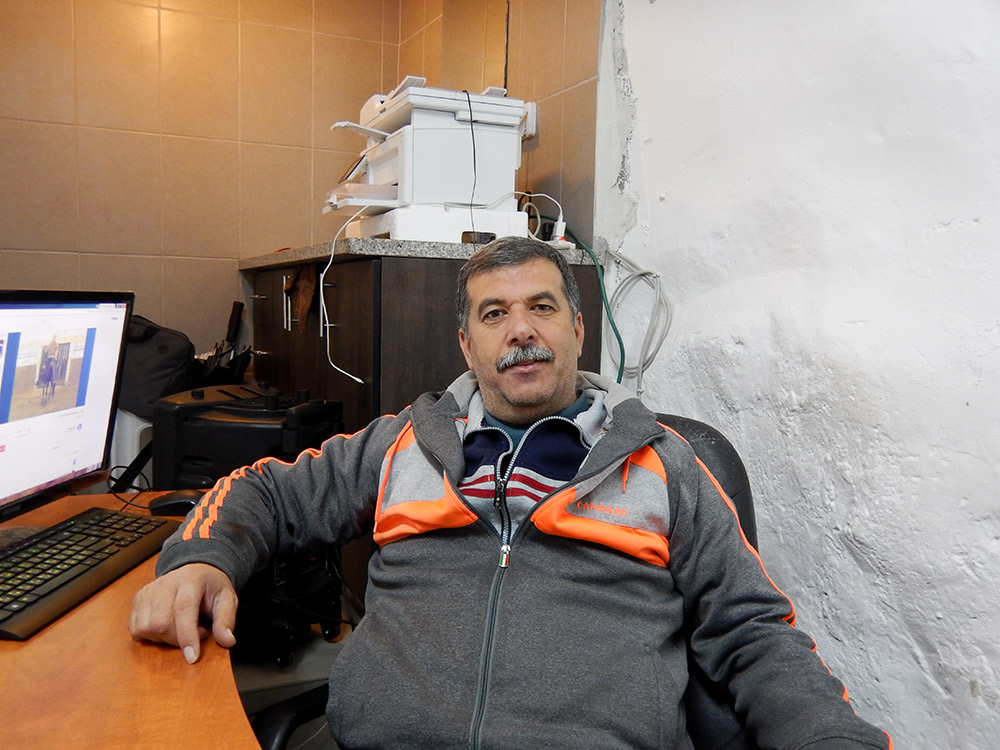 At the police station, the officers tied Zuheir's fee together, too, and left him waiting alone in a room for about 90 minutes. After that, the officers allowed him to call his lawyer and then took him into interrogation. During the approximately hour-long interrogation, which was conducted in Arabic, Zuheir was accused of having threatened a police officer. He denied the allegation and said a police officer had used pepper spray on his son. He signed his statement, written in Hebrew, which he does not read, and the officers then removed his handcuffs and took his photo and fingerprints. Zuheir called a friend who signed a 5,000-shekel bail guarantee for him, and was then released.
As previously reported by B'Tselem, this is not unusual conduct for Israeli police in East Jerusalem. Police brutality and false arrests are nothing new in Batan al-Hawa. This neighborhood has been the scene of the largest expulsion effort in East Jerusalem in recent years. More than 100 settlers are already living in the neighborhood, and some 80 Palestinian families who have lived there for decades are facing eviction proceedings. The entry of settlers into the neighborhood has changed life there entirely – lawsuits, violation of privacy and daily harassment by settlers have become par for the course, together with massive presence of Israeli security forces and private security guards who use violence against the Palestinian residents, threaten them, arrest minors and completely disrupt life in the neighborhood.