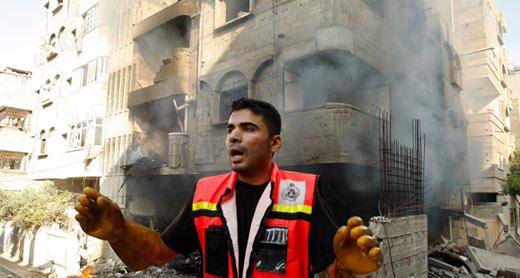 Member of emergency services crew in Gaza; background: house bombed on 10 July 2014. Photo: Ahmad Zakut, Reuters.
According to B'Tselem's initial figures, 114 Palestinians have been killed in the Gaza Strip in the time between early Tuesday, 8 July 2014, when Operation Protective Edge airstrikes on Gaza began until 12 July at noon. 
The fatalities include:
26 minors
13 women (under age 60)
5 senior citizens
Initial findings indicate that 27 of the people killed were involved in combat.