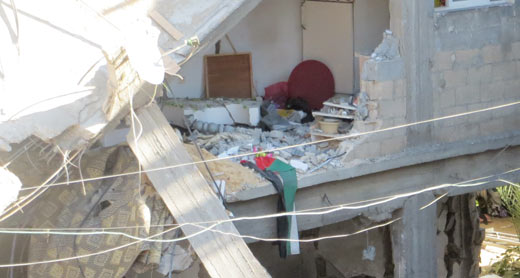 The Kaware' family home in Khan Yunis, Photo: Muhammad Sabah, B'Tselem, 8 July 2014
According to B'Tselem's initial figures, 83 Palestinians were killed in the Gaza Strip from the early hours of 8 July 2014, when the Israeli military launched Operation Protective Edge, to the evening of 10 July. Our initial findings indicate there were at least 38 civilian fatalities, including 23 minors, 15 women and four persons over the age of 60.
B'Tselem will continue to investigate these incidents of civilian fatalities as well as handle new reports being received of civilian casualties.