Jessica Montell in an Op-ed first publish in the New York Times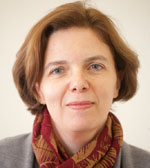 Conversations about the current fighting in the Gaza Strip and southern Israel generally deteriorate into a playground argument about who started it and who is behaving worse. Meanwhile millions of people on both sides of the border are paying a terrible price, and extremism is winning out.
It is unclear right now whether we are facing a further escalation or heading toward a cease-fire. We know from past experience that a ground operation will be devastating in terms of civilian casualties and destruction. Gaza has still not recovered from the death and destruction wrought four years ago in Operation Cast Lead.
Residents of Gaza have the right not only to survive but to thrive. Israel can help by lifting restrictions on exports and travel.
A cease-fire, if and when reached, must ensure that civilians on all sides are protected, and those who target civilians or otherwise violate the laws of war must be held accountable. But civilians in Gaza need much more than that.
Residents of this tiny, impoverished area have the right not only to survive – but to thrive. This requires that Israel lift its closure on the Gaza Strip. Even though import restrictions were all but lifted since 2010, Gaza factories, farms and businesses remain closed, largely due to Israeli restrictions on exports. The second component of the closure still in place is the complete isolation of Gaza from the West Bank, separating families, preventing access to hospitals as well as all of the normal ties between the two halves of the Palestinian territory.
Ironically, the closure played a crucial role in the current militarization of Gaza. The tunnel economy assisted the Hamas government, which taxed goods smuggled through them, and enabled the stockpiling of weapons now used against Israel.
As an Israeli, I need my government to protect me, but I know it is also responsible for the welfare of Palestinians in spheres we still control. Lifting the closure is a crucial element in any efforts to promote a future where Gaza and Israel can live as neighbors rather than enemies.