Throughout November 2020, B'Tselem documented two incidents in which Israeli security forces injured Palestinian minors by firing crowd control weapons. Bashar Hamad (15) lost an eye during a Border Police and Special Patrol Unit (Yasam) raid on Qalandia Refugee Camp, when crowd control measures were fired in a crowded living area. Yusef Taha (17) was hit in the head by a rubber-coated metal bullet during a protest in Kafr Qadum.
In both cases, the shooting was unjustified and unlawful: crowd control weapons, as their name indicates, are meant to be used to disperse demonstrations, not cause grave injury. Among other things, it is forbidden to massively and indiscriminately use them in crowded residential areas such as Qalandia Refugee Camp, or to fire "rubber" bullets at the upper body and at minors – as happened to Yusef Taha.
Nonetheless, Israeli security forces' wanton use of crowd control weapons has long become routine. According to figures provided by the UN Office for the Coordination of Humanitarian Affairs (OCHA)*, throughout 2020, approximately 450 Palestinians – including at least 77 minors — were injured by crowd control weapons such as "rubber" bullets and sponge rounds in the West Bank (including East Jerusalem). B'Tselem's documentation of such incidents over the years indicates that the dire consequences are not an exception, but rather the direct result of a lenient open-fire policy that utterly disregards the well-being and bodily integrity of Palestinians.
The injuring of Bashar Hamad, Qalandia Refugee Camp, 17 November 2020:
On Tuesday, 17 November 2020, at around 1:30 P.M., some 30 Border Police and Special Patrol Unit officers drove into Qalandia Refugee Camp, north of Jerusalem, in several jeeps. The forces apparently entered the camp after Palestinians had thrown stones at police officers who were enforcing mask wearing and handing out traffic tickets near Qalandia Checkpoint. Several Border Police officers went up to the rooftops of homes at the entrance to the camp, while two jeeps drove several dozen meters into it. One of the jeeps was fitted with a tear gas canister launcher (the "Venom"). The officers hurled stun grenades and fired tear gas canisters — including with the launcher — as well as "rubber" bullets and sponge rounds. Some 100 Palestinian youths who had gathered near a mosque, at least 70 meters away from the officers, hurled stones at them and blocked the main entrance to the camp with trash bins. According to media reports, a Border Police officer was injured lightly in the face by a stone.
About 15 minutes later, brothers Mu'taz (17) and Bashar (15) Hamad passed by on their way back from school. The two stayed in the area for about half an hour, until they had to get away from the tear gas gathering in the air.
In a testimony he gave B'Tselem field researcher Iyad Hadad, Bashar Hamad recounted:
Bashar Hamad before his injury. Photo courtesy of the family

At around 2:30 P.M., Mu'taz and I ran away because of the gas. He ran downhill towards the school, and I hid behind the northwestern corner of the mosque. I heard a shot that sounded like a sponge round or tear gas. Suddenly, I saw a spark on the ground and right after that, something hit my right eye. It felt like something hard was exploding inside my eye, as if my eye had come out of its socket. I put my hand to it and felt blood flowing out. I started shouting, "I've been hit, I've been hit." I tried to run away but I couldn't see anything after a few steps. I lost my balance and fell.

Some guys who were nearby rushed over and lifted me up. They helped me walk and looked for a car to take me to hospital. The cars were all stuck in a traffic jam, and their owners had left them there because they were afraid of being hit. In the end, they found a car about 20 to 30 meters away whose owner was standing next to it. He agreed to take me. He picked me up, put me in the passenger seat and drove off. I didn't know what to do on the way because I was bleeding so badly and had nothing to stop it with besides a tissue I found in the car. I was terrified. The driver kept trying to reassure me and saying, "Don't be afraid, we're almost at the hospital."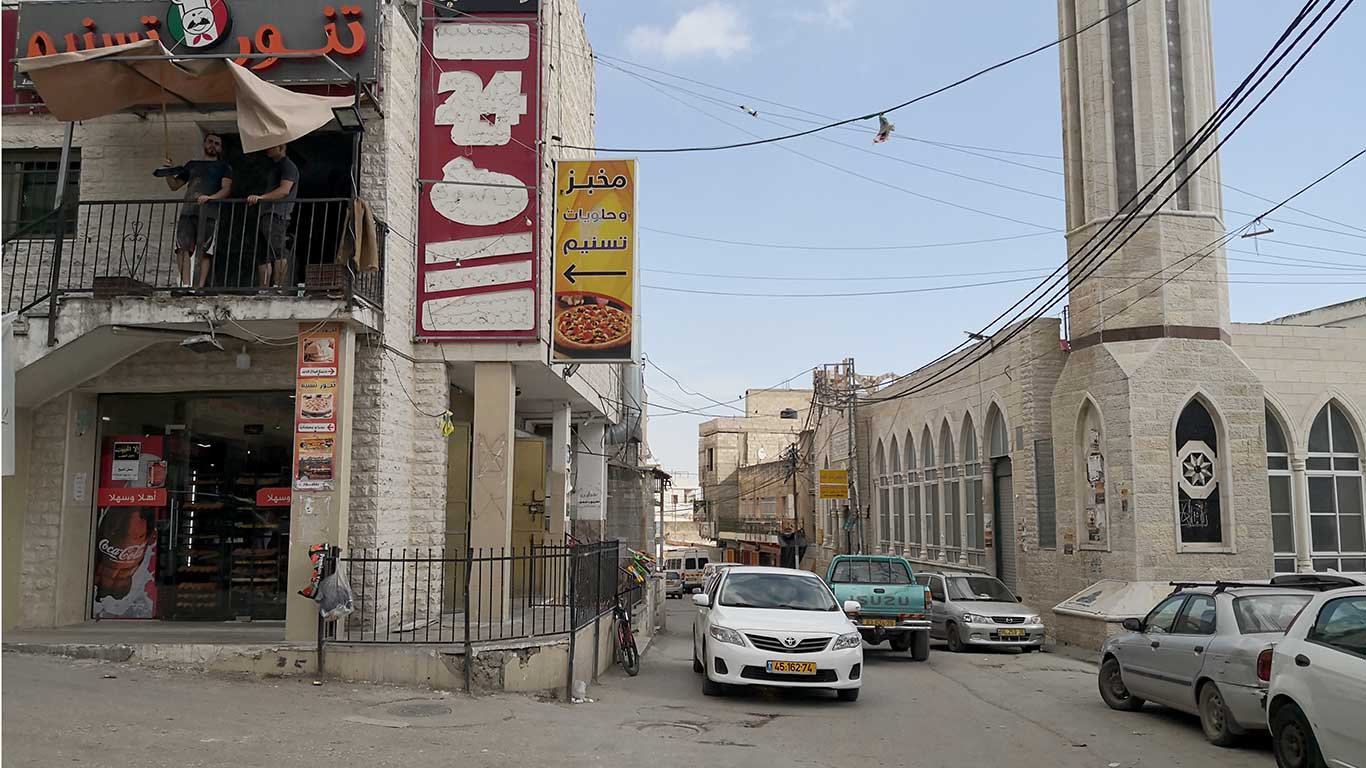 At the time of the incident, Hussni Mteir (32), a father of four from Qalandia R.C., was stuck in a traffic jam caused by the roadblock and the clashes. In a testimony he gave B'Tselem field researcher Iyad Hadad, he described what happened while he was waiting outside his car:
I was stuck because the road behind me was blocked by cars, and up ahead protesters were blocking the road with trash bins. I got out of the car and stood next to it. About 15 minutes later, around 2:00 P.M., I heard a shot that sounded like a "rubber" bullet and kids calling out for help: "Get a car, an ambulance, a kid's been hit." Five kids came towards the road from the mosque carrying a wounded boy, looking for a driver to take him to hospital. I was standing about 20 to 30 meters away and went over to them. I saw that the boy's right eye socket was shattered. His eye was really swollen and his face was covered with blood. We picked him up and put him in the passenger seat of my car. Then the kids somehow cleared enough space on the road behind me so I could reverse and turn off into a side street.
Later, Hamad was transferred to another private car that took him to Kafr 'Aqab. From there, a Palestinian ambulance took him to hospital in Ramallah, where he was examined and X-rayed. He was later transferred between several hospitals and clinics that could not treat his injury, until he was admitted to a Nablus hospital at 10:00 P.M. He underwent surgery shortly afterwards and his right eye was removed.
In his testimony, Hamad continued:
The next morning, my father told me that the doctors had had to take my eye out because they couldn't save it. He tried to comfort me, support me and reassure me. I was terrified because I had no idea what my life would look like without an eye and what shape my face would have. Lots of thoughts went through my head, but the support I got from my mom, dad and family really gave me strength. At first I was very sad. But I've slowly adapted to my situation and have come to terms with God's will. You can't turn the clock back. After all, I'm not the first person to lose an eye to the crimes of the occupation, and I won't be the last.
The injuring of Yusef Taha, 27 November 2020, Kafr Qadum:
On Friday, 27 November 2020, at around 12:30 P.M., dozens of residents of Kafr Qadum held their weekly protest against the closure of the road connecting the village to the city of Nablus. The road has been closed since the settlement of Kedumim was expanded. During the demonstration, some protesters threw stones at the soldiers, who fired rubber-coated metal bullets and tear gas canisters at them. Shortly after the demonstration began, tenth-grade student Yusef Taha (16) went into the yard of a house under construction that lies on the slopes of a hill, about 300 meters west of the main site of the demonstration and several dozen meters from the youths who were throwing stones at the soldiers. At that moment, soldiers standing nearby fired "rubber" bullets, one of which hit Taha in the head.
Village resident A.'A. (31) was standing several dozen meters away, further down the hill. In a testimony he gave B'Tselem field researcher Abdulkarim Sadi, he recalled what happened:
I was standing about 30 to 40 meters away from a house under construction. I saw Yusef Taha going up the stairs leading to the yard of the house, and then lost sight of him.

Just then I heard three or four shots of "rubber" bullets coming from further up the hill, followed by shouting. I assumed it was Yusef shouting, because I didn't see anyone else enter the yard. I ran over and found him lying on the ground, bleeding from the head. About 30 to 40 meters from there, I saw about eight soldiers heading away up the hill. I called out to some young guys to help me carry Yusef away, and one of them came over. We put him in an ambulance that took him to Rafidia Hospital in Nablus. I went with him. On the way, I tried to keep him awake and talk to him so he wouldn't lose consciousness. When we got to the hospital, he was taken into the ICU.
At the hospital, Taha was treated and underwent a CT scan that revealed fractures in his skull. He was discharged six days later. He is now feeling well and is back at school, but cannot remember anything about the incident. His father, 'Abd al-Fatah Taha, a 70-year-old retiree and married father of 10, went to the hospital as soon as he found out his son had been injured.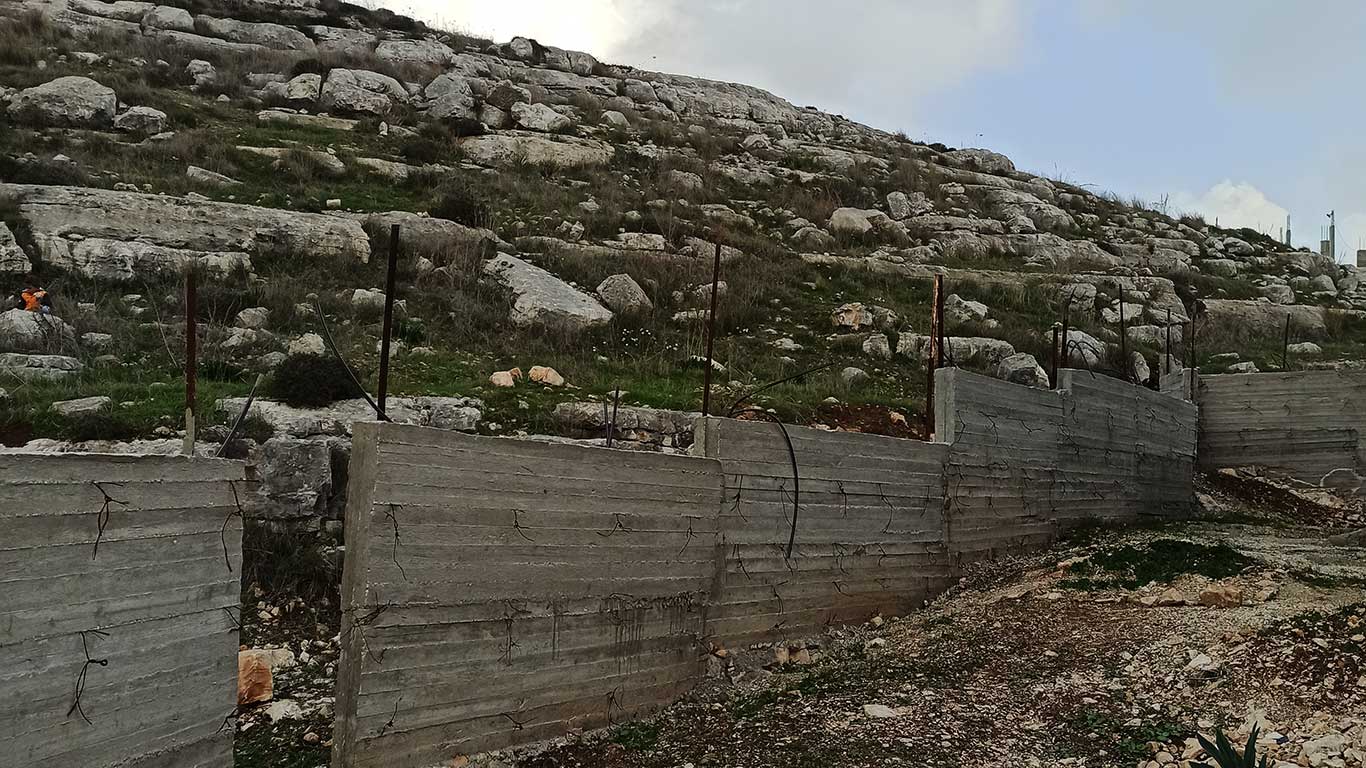 In a testimony he gave B'Tselem field researcher Abdulkarim Sadi, he related:
Around midday, someone from the village called and told me that my son Yusef had been lightly injured and taken to hospital in Nablus. I drove there right away. When I got to the hospital, I found my son lying on a bed in the ER. I was shocked when I saw that his right eye and the right side of his face were swollen and blue. The doctors and paramedics treated him, bandaged his wound and scanned him. Then they told me he had fractures in his skull, but that they couldn't operate on him at that time. Yusef couldn't open his eyes and was barely conscious. I couldn't talk to him at all that day.

The next day, I came back with my wife and we were able to talk to him for a few minutes in the ICU. We were sad, and it was very tough seeing him like that. After three days, his condition improved and he was transferred from the ICU to a ward for another three days. His condition kept improving every day, and it gave us hope that the injury wouldn't leave permanent damage. The doctors decided not to operate on him because of the improvement in his condition. He was released after six days. The doctors want to treat a fracture near his right eye, but they're afraid it will force them to remove his eye.
* According to the database regarding the protection of civilians of the UN Office for the Coordination of Humanitarian Affairs (OCHA).