On Wednesday night, 19 August 2020, at around 10:30 P.M., three Palestinian teens from the village of Deir Abu Mash'al, which lies northwest of Ramallah, approached the main road (Route 465) that runs north of the village. The three – M.'A. (15), A.'A. (17) and Muhammad Matar (16) – intended to place a gas balloon and car tires on the road and light them.
When the teens reached the road, soldiers lying in ambush opened fire at them, hitting M..'A. in the waist and leg and A. 'A. in the leg. The two fled towards the village, with four of the soldiers giving chase. Matar, who was wounded too, headed several dozen meters away along the road before a soldier who had stayed behind caught up with him. The soldier called out to the rest of the force, and they stopped the chase and rejoined him.
Minutes later, an military ambulance arrived, and about an hour later drove Matar to the Ni'lin checkpoint, where he was transferred to an Israeli civilian ambulance. Shortly afterwards, Israeli media reported that he had died of his wounds. Meanwhile, village residents rushed the other two teens to a local clinic and from there to hospitals in Ramallah.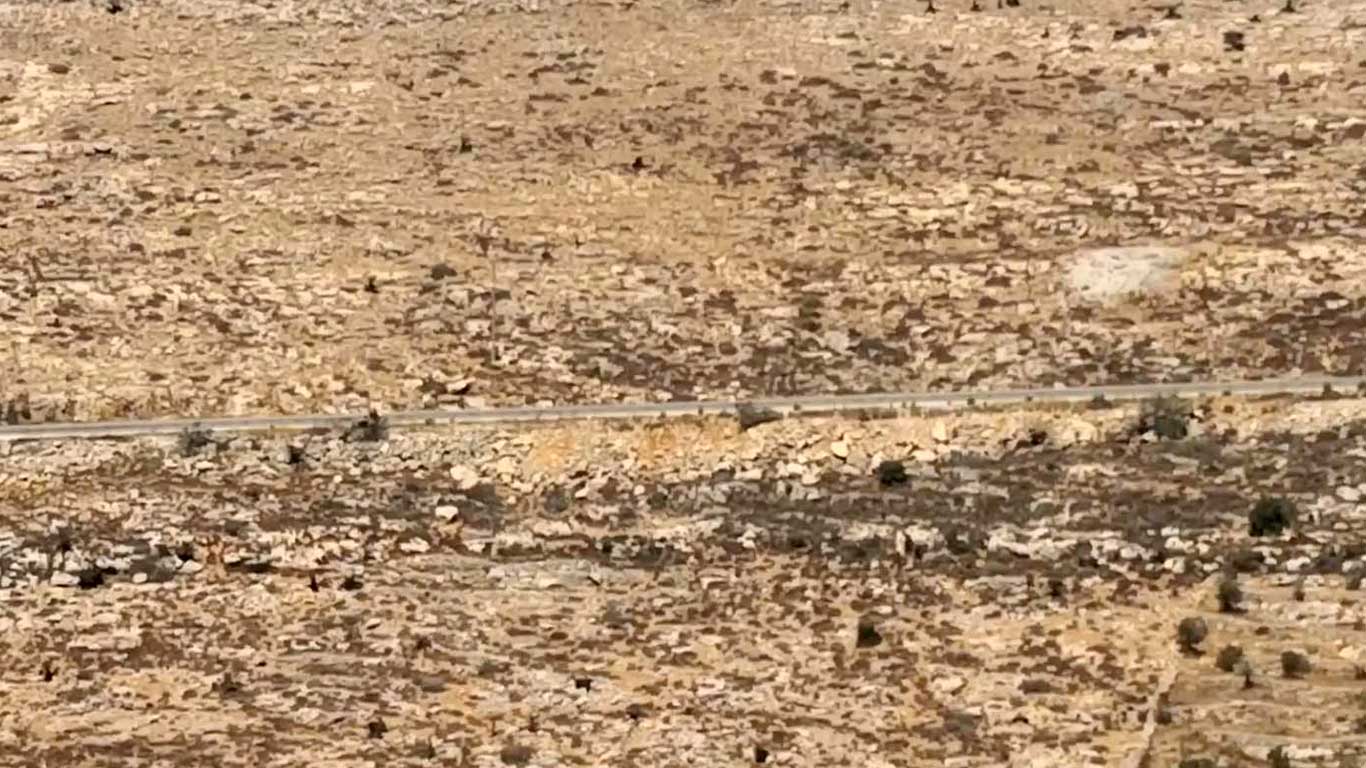 No official Israeli authority bothered to notify Matar's family of the incident. Instead, an ISA (Shin Bet) agent summoned his parents to the Ni'lin checkpoint, showed them a picture of their dead son and demanded that they identify him. As yet, Israel is still holding the body – preventing the family from burying their son and mourning over him. This is part of an official policy: Israel is currently holding the bodies of more than 60 Palestinians killed since October 2015, including four minors.
According to Israeli media reports, the ambush was set up after the military detected "attempts to plant IEDs along the road over the last two weeks," indicating that the use of lethal fire was premeditated. The soldiers lay in wait until the youths drew near and when they were some ten meters away, opened fire, killing one and wounding the other two. There can be no justification for this unlawful, immoral conduct: for planning an ambush with a predictable outcome; for opening live fire at teens who had not endangered any lives until that moment; or for the result — 16-year-old Matar killed and two of his friends injured.
The following testimonies were given to B'Tselem field researcher Iyad Hadad.
K.I, a village resident, was sitting with his brother 'A. A. and their friend H.D. at home. The house is located above the valley between Deir Abu Mash'al and Route 465, about 500 meters from the road. At around 10:30 P.M., the three men heard several gunshots and saw four soldiers running down into the valley. In a testimony he gave on 23 August 2020, K.I. described what happened:
We heard muffled sounds of gunfire, about ten separate shots. I looked out at the road and saw four soldiers with flashlights running into the valley, in the direction of the village. A fifth soldier was waiting on the road.

They ran for about 70 or 80 meters and it looked like they were chasing someone or or looking for someone. Then the soldier who had stayed above yelled, "I got one of them." The other soldiers stopped and called back: "Give it to him." A few minutes later, military vehicles drove up to the spot.

A short while later, I heard a woman shouting from a house about 80 meters away: "Help, they need help. I can hear guys lying injured in the valley. They're asking for first aid". We ran down to the valley and heard voices, but couldn't identify where they were coming from.

When we reached the street leading to the old neighborhood, we found two young guys. At first, we couldn't make out who they were because it was dark. I picked up M. 'A., who was injured in the waist and legs. He was exhausted and bleeding from his right hip. He said he felt nauseous. The other guy was injured in the leg, and H. picked him up.

We started carrying them away. After we'd gone about 60 meters, my brother arrived with the car he'd run to get. We put M.'A. inside and drove to the village clinic. I asked him if there was someone else with them, and he said, "There's a third guy, may God have mercy on his soul." I asked, "Are you sure he was killed?" and he said, "Yes, they shot him, he didn't run away with us and stayed there." I asked who it was and he said it was their 16-year-old friend, Muhammad Damer Matar. Another resident drove A.'A to the clinic.
In a testimony he gave on 23 August 2020, M.'A., A.'A.'s father recounted what happened that night:
On Wednesday night, at around 10:30 P.M., I was sitting in my yard waiting for two of my kids to call me to pick them up from the barbershop in the village center. Our house sits on top of the hill opposite the road, between 700 meters to one kilometer away. There's a valley between the house and road.

Suddenly, I heard muffled gunshots. It sounded very faint, about seven to nine shots in less than 30 seconds. I saw four soldiers running and the flashes from the flashlights they were holding. They ran about 50 to 70 meters south towards the valley. Another soldier was standing on the road with a flashlight, and he yelled down to the other soldiers, in Hebrew, "There's an injured one over here." They shouted back, but I didn't understand everything, only what one soldier said:" Give it to him good." I didn't hear any more gunfire.

The soldiers went back and surrounded someone, probably the injured guy. They were about 10 to 20 meters off the road, in the open fields.

At that point, people in the village told me that my son was one of the guys injured, and I drove to the village clinic. Just as I got there, my son came out with a bandaged leg. H.A. drove him to hospital and I drove after them. In the ER, they X-rayed and examined him. The injury was above his right ankle. It turned out he didn't have any fractures, so they gave him antibiotics, bandaged the wound and discharged him at around 3:00 A.M.

About ten minutes after we left, the area ISA officer, who goes by Captain Omri, called and asked how my son was doing. He said to me, in a threatening tone, "You'd better take him home and not anywhere else." I asked, "Why, what do you want from him?", and he answered, "What he's doing isn't good. I want to come and see how he's doing and talk with you." I said, "He was discharged, but he still needs treatment". The officer replied, "Okay, I know how to find him." I understood my son was wanted, even though he didn't say it outright.
In a testimony she gave on 8 September 2020, Nasra Matar (46), a married mother of five, described her life since the soldiers killed her son:
On Wednesday night, at around 11:00 P.M., I was at home with my husband and two of our children when my daughter Haya (25) called and said there was a rumor going around the village that the army had injured three boys. She was afraid one of her brothers was among them. I started worrying that something had happened to Muhammad. I asked my son Mahmoud (14) if he'd seen his brother. He said he hadn't and didn't know where he'd gone. My fear grew. A few minutes later, some young guys from the village came and got my husband Damer (49). He came back an hour later and told me that by the time they'd reached the road north of the village, the soldiers had already taken the injured person away. He said it might be Muhammad, because two of his friends had managed to escape and were in hospital. I was absolutely terrified.

The next morning, a relative of ours came to our house and talked to my husband as if he was hiding a secret from me. A few moments later, my husband came over and said to me, "Muhammad is a martyr, may God have mercy on his soul." I collapsed and started crying. Everyone came over and tried to help me up off the floor and calm me down, but I just kept screaming and crying: "I want my son! I want my son! Where are you, Muhammad? Why did you leave me? I want to see him! For heaven's sake, where is he? Let me see him."

I couldn't believe Muhammad was dead until an ISA agent summoned us to the Ni'lin checkpoint that afternoon. He asked us all sorts of questions about our lives and about my son's life. He showed us a picture of Muhammad lying lifeless, with only his upper body visible, and asked us to identify him. We couldn't see any signs of injury. After we confirmed that it was him, we asked the agent where he was so that we could see him. We asked them to hand him over to us, but the agent refused and said, "Later on, later on." Then they ordered us to leave.

Muhammad Matar on his first and only visit to the sea. Photo courtesy of the family.

They wouldn't even let us see the body. I wanted at least to get one last look at him, to say goodbye to the son I nurtured and raised until he was almost a young man. He was a simple, good person with a quiet nature. He didn't talk much, but everyone loved him. He kept pigeons in a coop on the roof and he loved to take care of them every day. A week before he was killed, he went on a trip with his friends to the beach in Jaffa. It was the first time he'd seen the sea. When he got home, he told me how much he'd enjoyed it: playing, eating, drinking, swimming in the sea, spending time with his friends. He told me there'd been a lot of people at the beach and tried to convince me to go there together for a family trip.

Since he was killed, I've been depressed and unable to sleep. I feel that I don't have any reason to get up in the morning. Sometimes Muhammad appears in my dreams and when I wake up, the pain and sorrow over losing him is even worse. I cry and ask myself, "Why don't the Israelis want to hand him over to us? Why don't they want to relieve our pain and let us bury him? He's a martyr that has to be buried so his soul will be at peace. He needs to be treated with respect, not tormented even after his death. Are their hearts that cold?" I still keep hoping that one day, he'll knock on the door, alive and well.