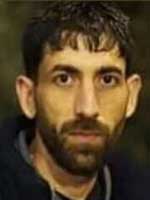 On Thursday night, 9 July 2020, at around 10:00 P.M., Israeli soldiers opened fire at two 15-year-old Palestinians near a military watchtower that lies at the southern entrance to the village of Kifl Hares, in Salfit District. Israeli media reported that, according to the military, the soldiers had fired at Palestinians who had thrown a Molotov cocktail at an army force near an entrance to the village. B'Tselem's investigation indicates that the soldiers opened fire while in pursuit, putting the teens' lives at unjustified risk. The shooting injured one of them in the leg, and he required surgery. The other youth escaped.
The shooting killed Ibrahim Abu Ya'qub (34), a village resident. According to B'Tselem's investigation, Abu Ya'qub was passing by on his usual evening stroll with a friend, Haitham Hamed (35). The two had gone to a third friend, who lives about 300 meters from the southern entrance to the village, to invite him to come along. When they found he was out, they turned back and started heading north, to the other side of the village.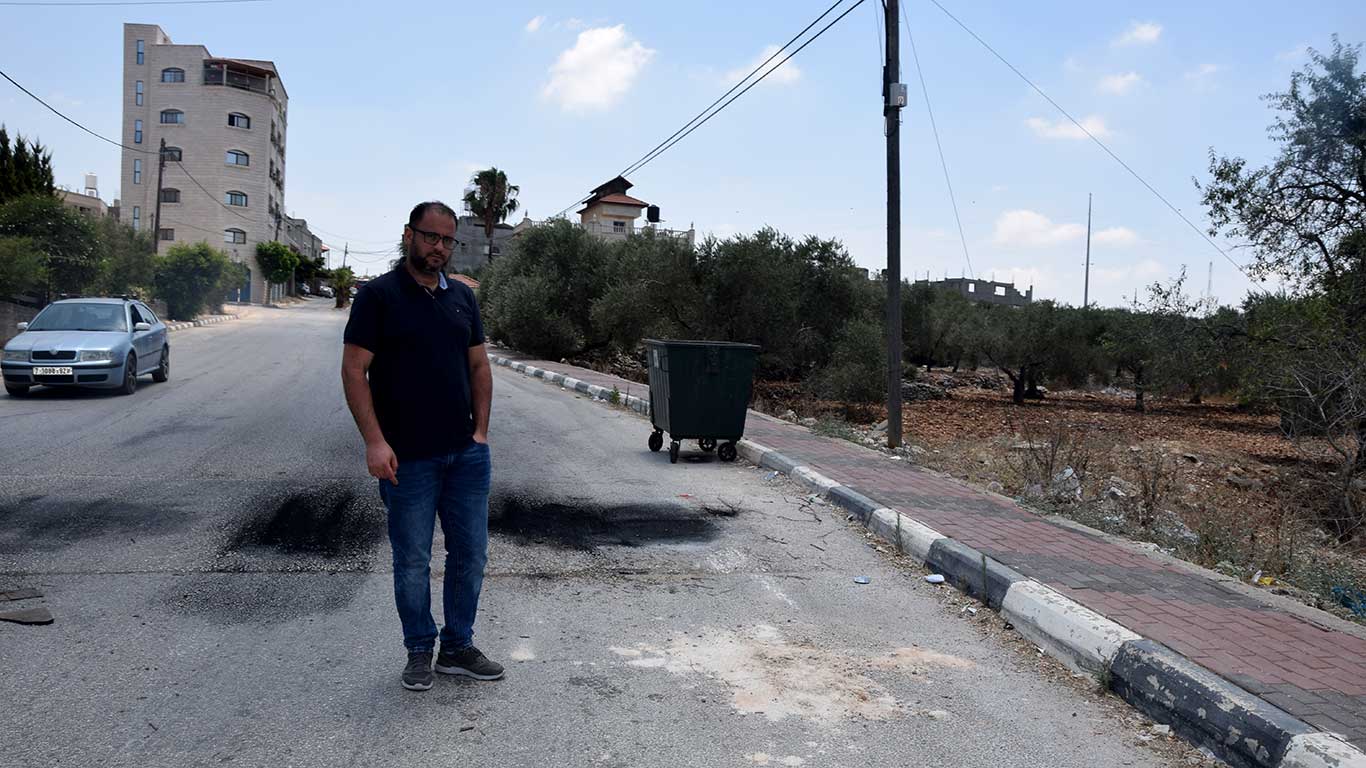 The two men had gone about 100 meters from the third friend's house when Abu Ya'qub was hit in the back by a bullet fired by the soldiers chasing the two teens, from about 200 meters away. Immediately afterwards, a village resident drove by with a friend and together, they lifted Abu Ya'qub into the car and drove towards the southern entrance to the village. When they drew near, soldiers standing around the wounded teen fired in the air and pointed their rifles at them. The driver had no choice but to turn back and take another route to the hospital in Salfit. There, the doctors found that the bullet had penetrated Abu Y'aqub's torso between the shoulder blades and exited through his neck. After about half an hour of resuscitation attempts, they pronounced him dead.
Over the course of the incident, the soldiers also fired at two cars – a parked car and another one that drove by. None of the passengers were injured.
This shocking case demonstrates, yet again, how expendable Palestinian lives are for Israel. The chain of events and the military's response indicate that soldiers opened fire indiscriminately after a Molotov cocktail was thrown at a well-protected outpost. In doing so, they showed utter indifference to the fatal – and predictable – outcome of opening fire inside a civilian community. The Israeli military law enforcement system demonstrates the same indifference by working primarily to whitewash such cases and ignoring the consequences of this policy. This enables soldiers to continue shooting and killing Palestinians without being held accountable.
B'Tselem field researcher Salma a-Deb'i collected testimonies from eyewitnesses. In a testimony he gave on 12 July 2020, Haitham Hamed related:
At around 9:45 P.M. I called my friend, Ibrahim Abu Ya'qub, and asked if he'd like to go for our daily stroll after work. Then I went over to his house and from there, we walked together to Salah, who lives about 300 meters from the military watchtower at the southern entrance to the village. When we got there, we found out he wasn't home, so we headed back towards the village.
We'd only walked about 100 meters from Salah's house when I heard three or four gunshots. Ibrahim immediately said, "I've been hit in the chest, call my family". I looked at him and was shocked to see blood running down the left side of his neck. I held him and sat him on the ground, and then I helped him lie down. Meanwhile, I heard more volleys fired. But before Ibrahim was shot, I hadn't heard anything.
I asked him for the phone number of someone in his family, and he gave me his brother Abdallah's number. I called 'Abdallah and told him what had happened. I said we were next to Mamduh's house. Just then, Sari, a guy from the village, passed by in a friend's car. He saw Ibrahim lying on the ground and they stopped. We put him in the car and before I could get in, the driver sped off.
Sari As'ad (33), a resident of Kifl Hares, noticed Ibrahim and Haitham while riding in a car with a friend. In a testimony he gave on 17 July 2020, he recounted:
My friend and I were sitting in his car, talking. I saw Ibrahim and Haitham, two guys from our village, walk along the road and stop by Salah's house. Then they left, probably because he wasn't home. They usually pick him up and go for walks together.

They'd just started back towards the village when I heard three or four shots. Two or three minutes later, we heard massive shooting from the military watchtower at the main entrance to the village, about 300 meters away. I said to my friend, "Let's get out of here."

My friend started the car and we drove towards the village. After about 100 meters, we saw Haitham and Ibrahim. Ibrahim was lying on the ground. I asked what happened and Haitham said: "Ibrahim's been shot". We put him in the car and quickly drove to the nearest hospital in Salfit. But when we were about 60 meters from the watchtower, I saw about four or five soldiers about 10 meters away from us, standing around a young guy who was lying on the ground. They immediately pointed their weapons at us and some of them fired a few shots in the air. I said to my friend, "Quick, turn back, it looks dangerous."

We drove back into the village in order to take the western road that leads to the village of Hares. We passed by the spot where we'd picked Ibrahim up and saw Haitham still standing there. We stopped and he got into the backseat with Ibrahim. He was in shock.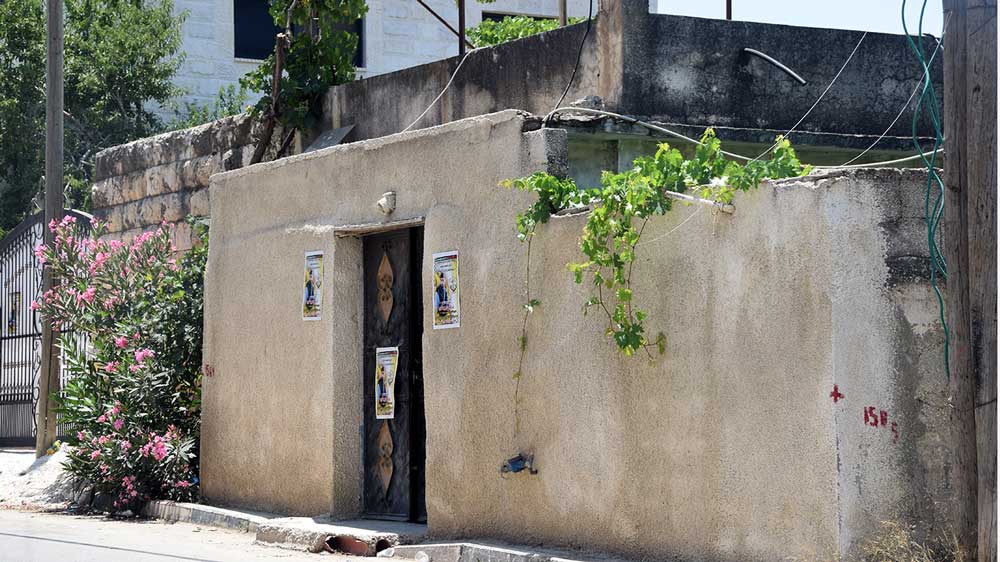 Zaher Abu Ya'qub (48), Ibrahim's brother, was called to the hospital and arrived about 15 minutes after his brother was shot. In a testimony he gave on 21 July 2020, he related:
That night, I was visiting my mother with my brothers and sisters. At around 10:00 P.M. we heard gunshots, and then a friend called my brother 'Abdallah and told him that our brother Ibrahim had been wounded by gunfire near the southern entrance to the village.

We all got into our cars and sped there. I went with my brother Marwan. My mother's house is about 800 meters from that entrance. When we were about 30 meters from there, we saw about 10 soldiers. Some of them were standing around a guy who was lying on the ground. I thought it was Ibrahim, so I opened the car door and was about to get out when the soldiers started firing in the air. I raised my hands and tried to talk to them through the window, but they fired again.

Just then, my brother Radwan called and told me that someone had already taken Ibrahim to hospital in Salfit. I said: "No, Ibrahim is lying here by the watchtower." He said it wasn't him, so I quickly turned around took the western road that leads to Hares. It took us about 15 minutes to get to the hospital.

When we entered the ICU, I saw my brother Ibrahim. The doctors were trying to save his life. Those were his dying moments. He was unconscious. I saw the neck wound and the blood coming from his mouth. It was very hard to see.

When the doctor realized he couldn't resuscitate Ibrahim, he pronounced him dead. The doctors examined his body. He had a smaller wound between his shoulder blades. We were all in shock. I couldn't believe we'd lost our brother. He was building a house to get married. Whenever my mother pressed him to get engaged, he'd say: "Okay, mom, there are only a few things left and then the house will be ready. Then you can help me get engaged to a nice girl". He left us so suddenly. He didn't do anything to anyone. He worked at the supermarket and was a person who loved helping other people. Everyone in the village knew him and loved him. We miss him so much. His death is very painful for my mother. He was the last of us still living at home, and they were very attached to each other and spent a lot of time together.